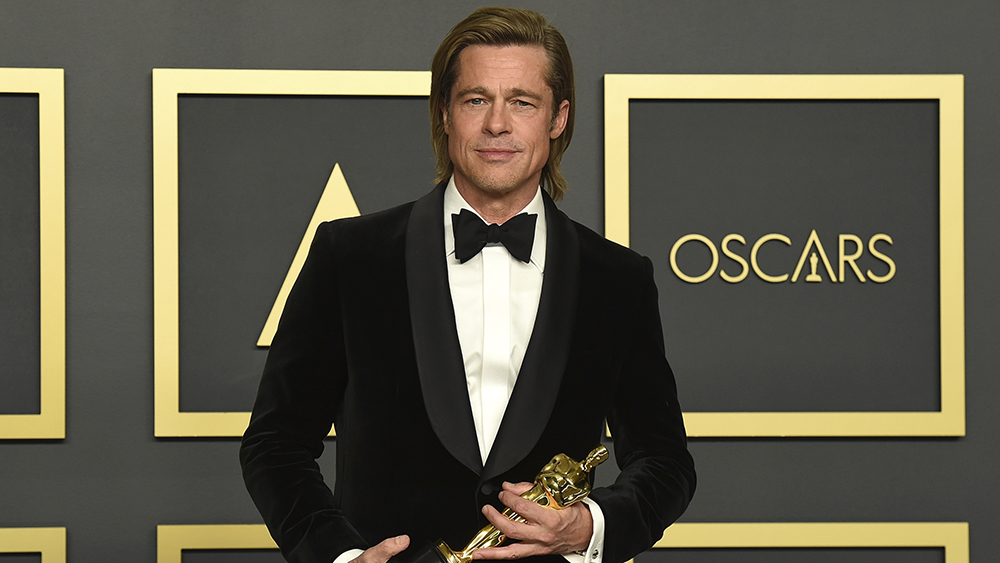 Cast Joining Brad Pitt on Bullet Train.
Posted On:

November 22, 2020
The team behind Bullet Train are keeping tight lipped when it comes to specific plot details, but it has been reported the movie revolves around a group of assassins with opposing motives who are all riding the same train to Tokyo. The action script is written by Zak Olkewicz and looks like it's shaping up nicely with the currently attached cast.
David Leitch and Brad Pitt worked briefly together on Deadpool 2, where he cameoed as Vanisher. Bullet Train will give them much time to get better acquainted and it will be interesting to see how it will compare to Brad Pit's previous action movies such as World War Z and Mr. and Mrs. Smith.
Who else will be joining the cast?
Andrew Koji
A British actor, martial artist, and stuntman. He is best known for his role in Those of the Cinemax series Warrior, and fans of G.I. Joe will see him bring Storm Shadow to life in next year's Snake Eyes. Bullet Train will give another opportunity to Andrew Koji to show his martial arts skills. Now Bullet Train is the latest opportunity for Koji to show off his action cred, and count on him standing out among the other main cast members with his martial arts skills.
Aaron Taylor-Johnson
Another British actor. He is best known for his role of Dave Lizewski in the Kick-Ass movies and Quicksilver in the Marvel Cinematic Universe and Ford Brody in Godzilla. Bullet Train will follow his role in next year's The King's Man.
Brian Tyree Henry
An American actor, who is best known for his role as Alfred 'Paper Boi' Miles in the FX comedy-drama series Atlanta, for which he received a Primetime Emmy Award nomination for Outstanding Supporting Actor in a Comedy Series.
Zazie Beetz
A German-American actress, much the same as Brian Tyree Henry is best known for her role in Atlanta, for which she also received a nomination for the Primetime Emmy Award for Outstanding Supporting Actress in a Comedy Series. She also played Domino in Deadpool 2 and Sophie in Joker.
Masi Oka
A Japanese actor who kicked off his time in Hollywood working at Industrial Light & Magic as a digital effect's artist, in the 2000s, he began his acting career. He became widely known for his role on NBC's Heroes as Hiro Nakamura and in CBS's Hawaii Five-0 as Doctor Max Bergman.
Michael Shannon
An American actor best known for his outstanding roles in Revolutionary Road and Nocturnal Animals for which he was nominated in both for the Academy Award for Best Supporting Actor. Some people may know Michael Shannon best as General Zod in Man of Steel, while others followed along with him playing Nelson Van Alden in the HBO series Boardwalk Empire.
Lady Gaga
Lady Gaga, a renowned American pop icon, has been slowly assembling a resume of film credits. Her most notable acting role to date is playing Ally Maine in A Star is Born, for which she earned an Academy Award nomination, among numerous other accolades. Lady Gaga is already on board to star in Ridley Scott's Gucci as Patrizia Reggiani, and now rumor has it she might add Bullet Train to her lineup of acting work. According to Collider, Lady Gaga will have a smaller supporting role rather than play one of the leads, assuming a deal is reached.
David Leitch
Director David Leitch is no stranger to the world of action filmmaking. After spending a lot of his career working in the stunts. David Leitch made his directorial debut with 2014's John Wick, which he worked on with Chad Stahelski. After then, he has helmed Atomic Blonde, Deadpool 2 and Hobbs & Shaw.
Templeheart Films very much look forward to watching the journey of this film and it's release written by Zak Olkewicz, who we have also had the pleasure of working with on our movie 'The Forseen', which is currently in pre-production.