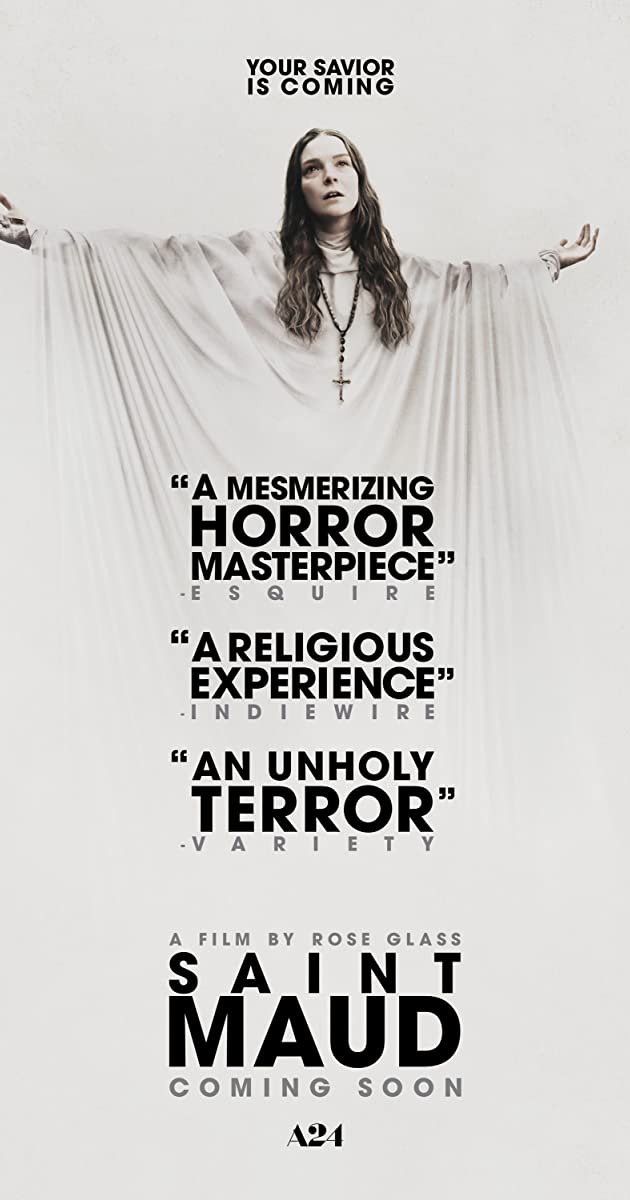 Acclaimed Rose Glass Debut Movie, Saint Maud, Arrives In Cinemas This Week.
Posted On:

October 05, 2020
'Saint Maud' is an electrifying psychological horror starring Morfydd Clark in her first lead role, as a young nurse with a dangerous obsession with her new patient. Jennifer Ehle (Zero Dark Thirty, Fifty Shades of Grey) also stars.

Synopsis
Maud is a reclusive young nurse whose impressionable demeanour causes her to pursue a pious path of Christian devotion after an obscure trauma. Now charged with the hospice care of Amanda, a retired dancer ravaged by cancer, Maud's fervent faith quickly inspires an obsessive conviction that she must save her ward's soul from eternal damnation, whatever the cost.
Amongst a number of rave reviews, Empire Magazine said: "Saint Maud is one of a kind. Writer-director Rose Glass' debut is brazenly unclassifiable, supremely comfortable in its own uncomfortable skin. In its tight 83 minutes, it blurs both psychological and body horror with the kind of religious asceticism you might find in a Paul Schrader flick to create a mood and feel all of its own. It's a tough, rigorous watch — it makes Robert Bresson look like Pixar"
Read a couple of reviews here;
https://www.esquire.com/uk/culture/a34268193/saint-maud-review/
https://www.empireonline.com/movies/reviews/saint-maud/
See the movie trailer here:
https://www.youtube.com/watch?v=EXs2-TY9qok

We very much look forward to watching this new British horror on the big screen this weekend.