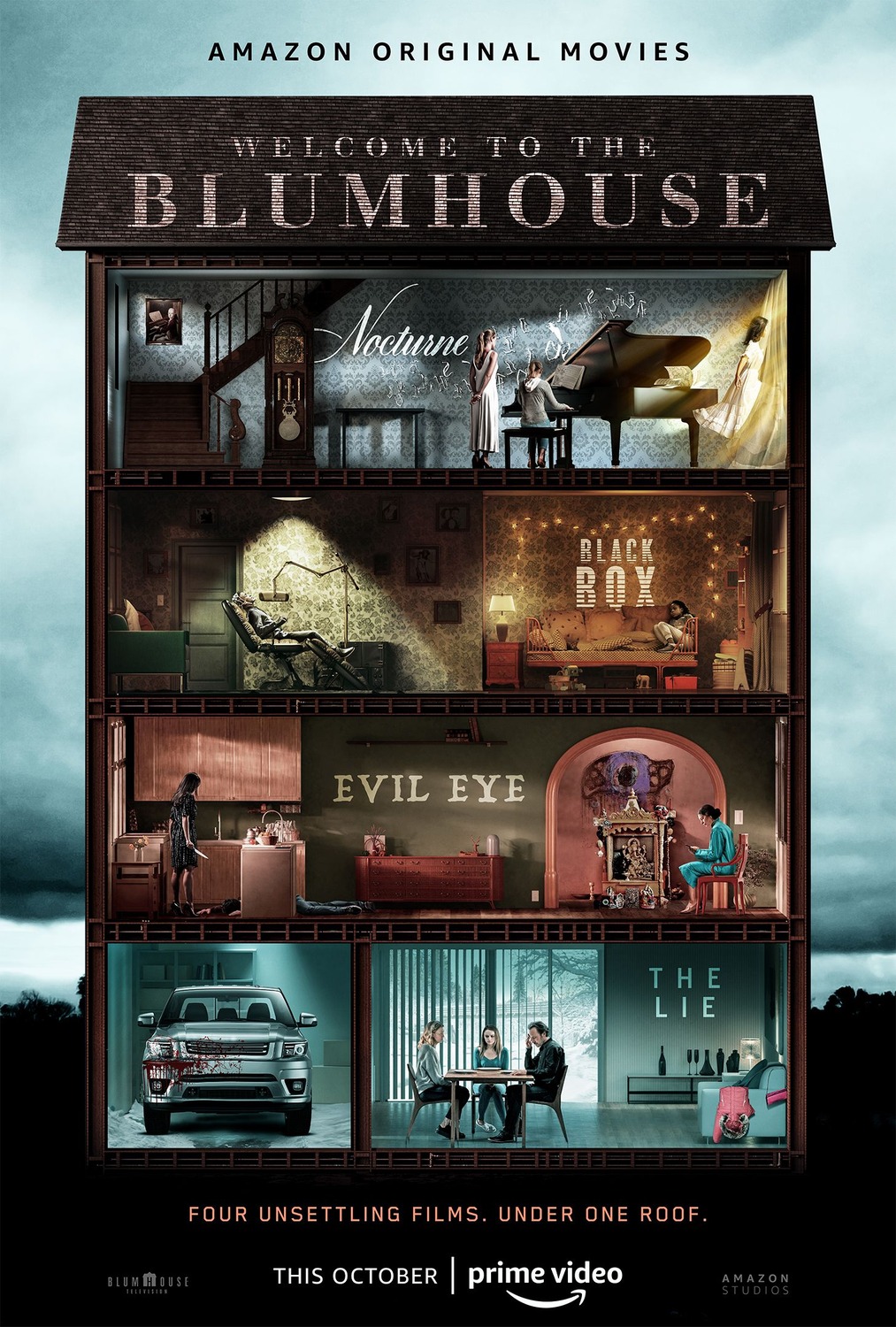 'Blank' Writer Stephen Herman's New Film 'Black Box' Lands On Amazon Prime October 6th.
Posted On:

September 30, 2020
The wonderfully talented Stephen Herman is currently one of the most in-demand screenwriters with a new movie being released on Amazon Prime on October 6th. 'Black Box' is an American science fiction horror film and was directed by Emmanuel-Osei Kuffour Jr. in his directorial debut. Stephen wrote the script alongside Wad Allen-Marcus. It is the first of four movies scheduled for release under the new Jason Blum banner "Welcome To The Blumhouse" with Amazon Studios. The tagline for which is "unsettle yourself in". Since launching on to the horror scene with the Paranormal Activity franchise, Jason Blum has continued to achieve phenomenal success in the genre with the 'Insidious' and 'Purge' franchises as well as stand alone hits 'Get Out', 'Split', 'Upgrade', 'Us' and 'The Invisible Man'.
Plot: After losing his wife and his memory in a car accident, a single father undergoes an agonizing experimental treatment that causes him to question who he really is.

The trailer for the film was released earlier this month and can be found on the following link:
https://www.youtube.com/watch?v=CZoAqAAxog4
For Stephen Herman, things just keep getting better. He recently sold a horror spec script to Lionsgate called 'The Culling', which follows a priest battling a demon while hiding out in a remote cabin. David F. Sandberg, the director of Lights Out, Anabelle: Creation, and Shazam, is at the helm. David and Lotta Losten will produce and Lionsgate will distribute.
David F. Sandberg said: "Love this script by Stephen Herman and its take on how demons work."
A date for production has not been announced yet, but a release date is set for 2022.
Templeheart Films have enjoyed watching Stephen's journey and we look forward to sharing more news on 'Blank' very soon.