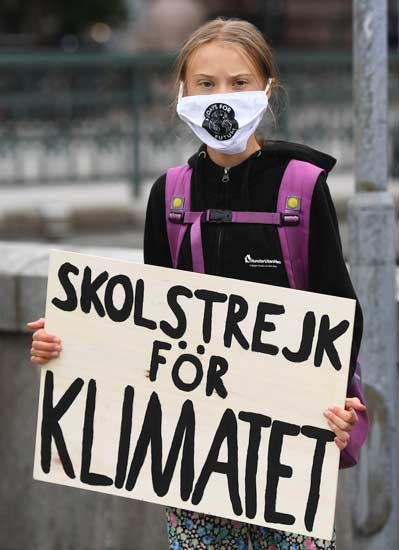 I Am Greta documentary release date and trailer
Posted On:

September 14, 2020
On the 4th August 2018, Greta Thunberg was a 15 year old student, who began a school strike for climate change. Her important question for adults and teachers alike was this; 'If you don't care about her future on this planet, why should she care about her future in school?'
Within a matter of months, Greta Thunberg's strike took off across the world and turned into a global movement, as school children joined the #FridaysForFuture strikes and marched to demand politicians start taking serious steps to tackle climate change.
Over the next two years the young climate activist has become one of the most recognisable and influential figures in the fight to protect the planet.
In this intimate documentary, Nathan Grossman, a Swedish environmental filmmaker directs and shares Greta's story through this powerful never-before-seen footage, starting at the very beginning with her one-person school strike outside the Swedish Parliament. The documentary then follows the young girl for two years. A shy student with Asperger's and through her rise to prominence and the global impact she has had. The movie comes to a head with Greta's harrowing wind-powered voyage across the Atlantic Ocean to speak at the UN Climate Action Summit in New York City.
The documentary will be released in cinemas on the 16th October, but for now you can watch the compelling trailer on the link below.
https://www.youtube.com/watch?v=tOW16Yw8O3w
The documentary that premiered at the Venice Film Festival has been called, "A close-up, behind-the-headlines portrait of a passionately committed, media-savvy young woman," by The Hollywood Reporter