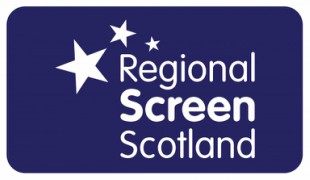 Edinburgh To Get New Major Film & TV Facility
Posted On:

December 16, 2018
The location is a 160,000sq ft site and the organisation hopes to create five sound stages of up to 100 feet high. As well as the building, there is room on the site for workshop, productions and high end office space and further room outside for parking.
The new facility is in a prime location, only three miles outside of Edinburgh city centre and a mere 10 miles from the international airport. With the former company closing its doors for business it seemed the ideal location for the new site, whereas it's already operated as a base for film production when part of the movie Marvel's Avengers: Infinity War was shot there in 2017.
The aim is that this will help to create inward investment in films and grow Scotland's screen production industry. In the last 10 years' production spend on TV and film in Scotland has increased more than 300 per cent, placing the area firmly on the map.


Isabel Davis, executive director, Screen Scotland, said: "The enormous potential of 31 Bath Road was demonstrated when it hosted Marvel's Avengers: Infinity War last year. Its scale, accessibility, proximity to crew and central Edinburgh and its ability to be rapidly adapted make it a highly attractive proposition and one that could swiftly provide a home in Scotland for large scale productions.

"Screen Scotland is firmly committed to supporting the growth of the screen sector to be a global screen leader. The site presents a fantastic opportunity to increase Scotland's screen infrastructure, and capitalise on the unprecedented production boom, which will have a hugely positive impact on our screen sector and the wider economy."

The UK has become a major hub for TV and Film production over the last couple of years, where other sites such as Pinewood Studios are expanding to facilitate the increase. It was reported at the start of last year, the spend on film production in the UK reached the highest level on record with £1.9bn, a 12% increase on the previous year and this figure continues to grow.