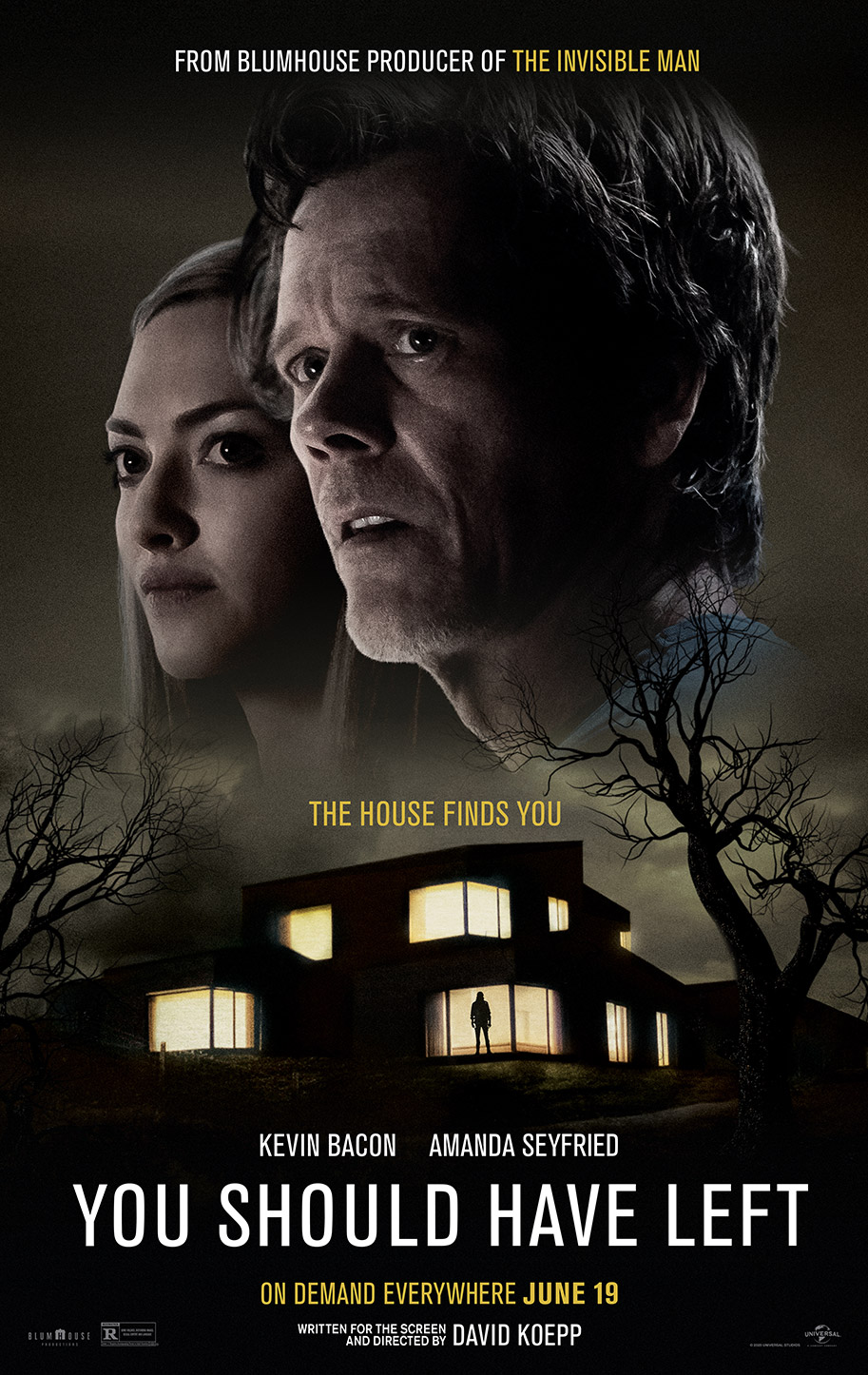 You Should Have Left
David Koepp, known for Jurassic Park, Mission: Impossible, Ghost Town, Carlitto's Way and many more, has adapted the screenplay for 'You Should Have Left' from the German novel by Daniel Kehlmann.
Blumhouse and Universal have made a bundle of must-see horror movies in recent times and this looks like another.
Bacon and Seyfried star as a couple seeking a restful vacation on an isolated edge of the world in the Welsh countryside only to discover that secrets demand a reckoning and travel with them. Their marriage is shredding at the seams, frayed by her secretiveness, his jealousy, and the shadow of his past. At first their vacation with their six year old daughter seems like a perfect retreat, but distorts into a perfect nightmare when Theo's (Bacon) grasp on reality begins to unravel and he suspects that a sinister force within the house knows more than he or Susanna (Seyfried) have revealed, even to each other.
The movie will be released in the USA June 19th 2020 and hopefully in the UK very soon after.
Watch the trailer below:
https://www.youtube.com/watch?v=Bw0-cV_J9q4