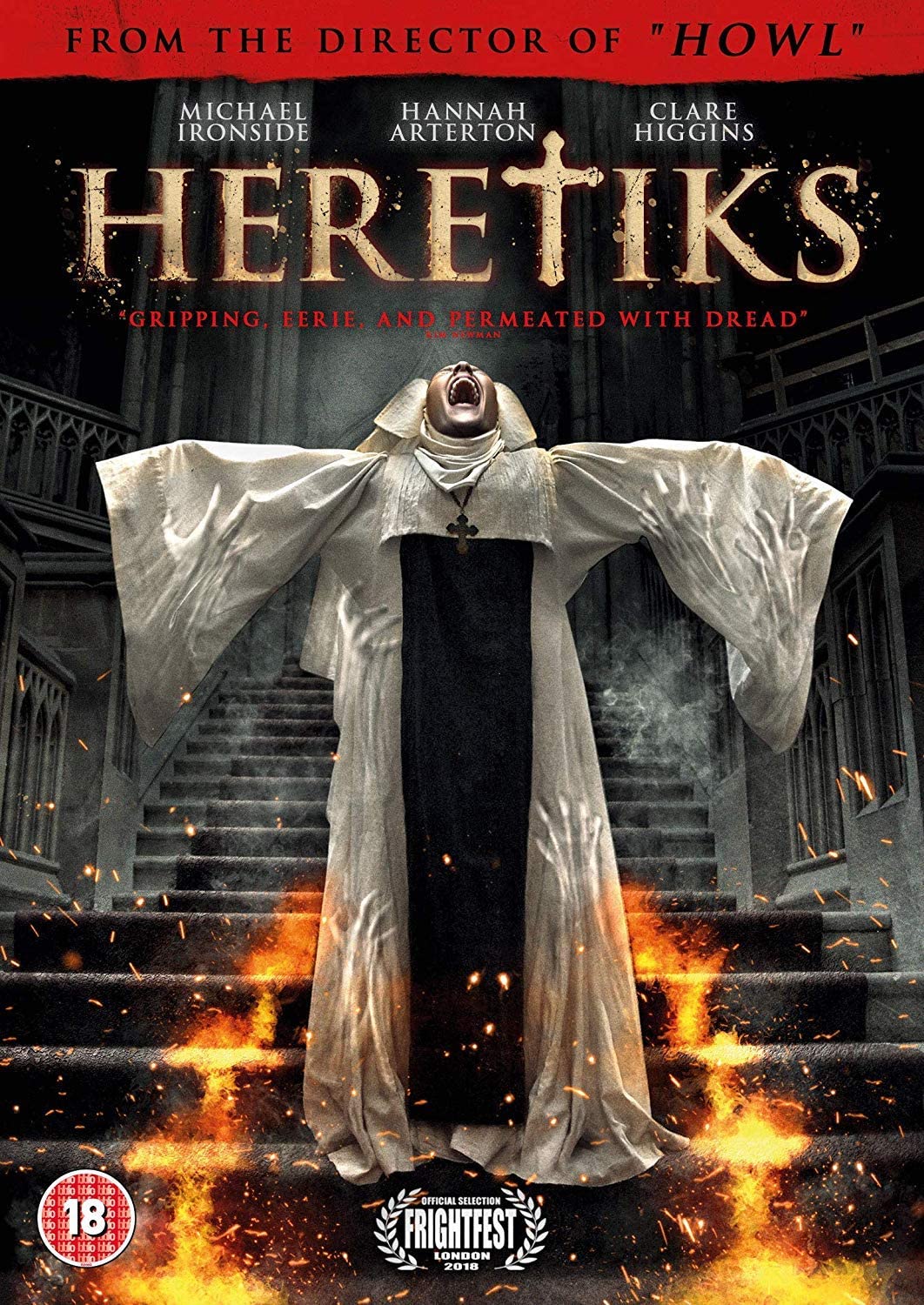 Heretiks: Italy Release and Sky Premiere TV.
The distribution company Koch Media has picked up distribution rights for Heretiks across Italy and the movie will feature as part of their Midnight Factory collection. The Italian release will be produced in a special limited edition with a slipcase, booklet and flyer.
Heretiks will be in great company as Midnight Factory has distributed many well known horrors including, The Omen Collection, Donnie Darko, It Follows, Ghost Stories, Hereditary, Carrie, Train to Busan and the Halloween Film Collection.
Heretiks is now also available here in the UK on the popular streaming site Now TV and Sky Cinema Premiere HD.
Heretiks Synopsis
In the early 17th century, innocent young Persephone is falsely accused of witchcraft and put on trial for her life. Her fate seems sealed except for the timely intervention of the mysterious Reverend Mother offering her not just sanctuary, but hope. The Reverend Mother is the leader of a small religious retreat where her fellow Sisters seek atonement for their pasts. But upon arrival, Persephone is plagued with visions and soon realizes that it's not salvation that awaits but a battle for her very soul.