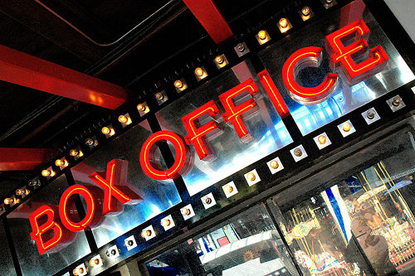 Box Office Records Smashed In 2018
Posted On:

January 02, 2019
UK attendance at the cinema hit an all-time high in 2018 with cinema-goers attendance at roughly 176 million and that's a number not seen since 1971 when the box office hits include the movies 'Diamonds are Forever', 'French Connection', 'Dirty Harry', and 'Fiddler on the Roof'.

Film experts believe that the increase in figures are thanks to a much better slate of films with a much greater selection. The December slate here in the UK included 'Mary Poppins', 'Aquaman', 'Bumblebee' and an animated 'Spiderman'.

With this increase in figures it's no wonder the UK film industry is booming with the large production facilities expanding to make way for the increase in demand our UK film industry is in a really great place and can only get better as we look forward to another big year in 2019.
North America also posted a record breaking 2018. Strong performances over the Christmas and New Year holiday period pushed total North American box office to a record $11.859bn, according to the final figure from measurement company Comscore. North American box office passed the previous annual record - 2015's final tally of $11.383bn. The final tally from Comscore represents a 6.7% increase over 2017's $11.119bn.
Paul Dergarabedian, senior media analyst with comscore, said "2018 was an incredible record-breaking year that not only saw the highest revenue ever achieved, but also represented an increase in actual attendance over 2017," he said. "An incredibly diverse slate of films combined with a love for the movie theater experience and the need for escapism that was the hallmark of last year's success looks to continue in 2019'.
With the UK and USA breaking records, the worldwide box office numbers also broke records, earning $41.7 billion globally.