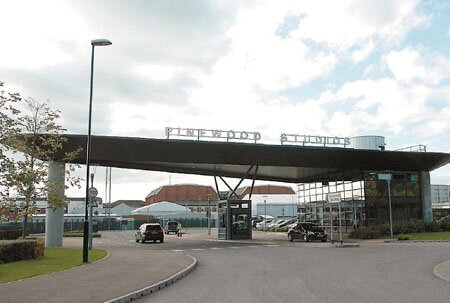 British Film Studios In Demand
Posted On:

September 27, 2023
The Barbie movie has been the cinematic blockbuster of the year, taking more than $1.38bn (£1.1bn) in ticket sales so far. The film had a tremendous budget of $145 million, and even though it was produced by the renowned US company Warner Bros. a lot of the movie was shot in the UK, with Barbieland having a set built at Warner Bros studios in Leavesden, Hertfordshire.
According to the British Film Institute (BFI), spending on such productions reached a huge record of £6.27 billion last year with the majority of the money from overseas productions.
Demand for studio space has been on the rise in the UK. Among those to take advantage is Frank Khalid, the owner of West London Film Studios. Its five sound stages have filmed movies and with the likes of Sir Anthony Hopkins, Renee Zellweger, Matthew McConaughey and Emilia Clarke.Scenes from movies such as The Imitation Game, The Gentlemen and Bridget Jones's Baby were filmed here, along with all three seasons of the high-profile Apple TV+ drama Ted Lasso. Across the road, the finishing touches are being made to another four cavernous new stages - the result of a £23m expansion project.
Pinewood Studios in Buckinghamshire, already has the UK's largest facility, and now also intends to build 21 new sound stages at its site near Iver Heath, taking the total to 51.
At Leavesden, Warner Bros wants to build 11 new stages, along with production offices and workshops.
Ben Roberts, chief executive of the BFI, said:
"I think the reason we have such a successful global production hub here in the UK is a combination of the tax breaks, but also the quality of our crews, the availability of talent… on-screen acting talent from the UK is world-renowned and very popular," he continues with: We need accountants, gardeners, carpenters, electricians, as well as all the more well-known jobs. We have calculated we probably need in the region of 20,000 jobs, in addition to what we currently have, by 2025."