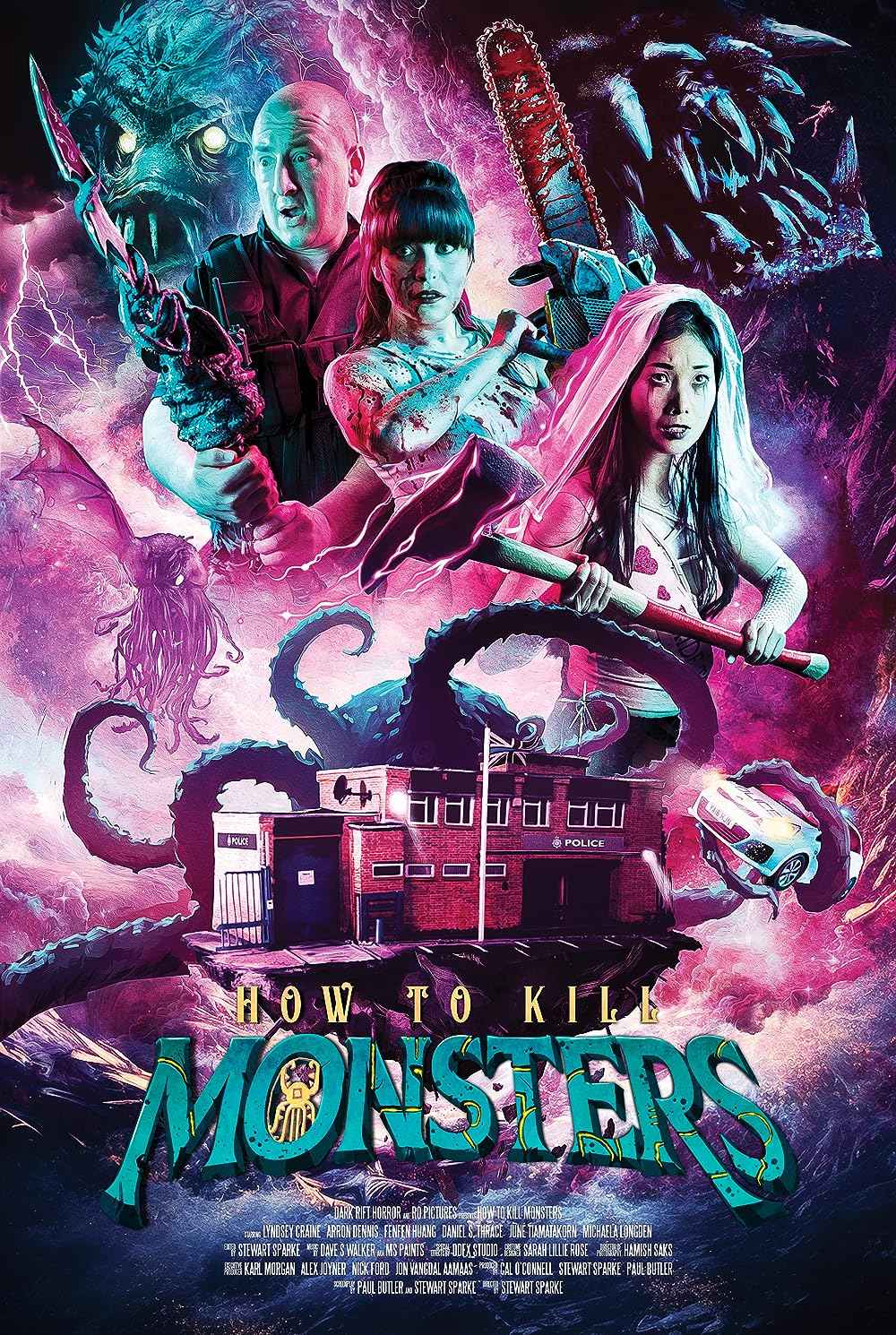 'How To Kill Monsters': FrightFest Premiere Sold Out
Posted On:

August 30, 2023
Reviews from 'How To Kill Monsters' UK premiere on Friday 25th August at this years FrightFest have now landed and all have been extremely positive including one written by Kim Newman (perhaps the most renowned horror critic in the UK) who loved the film and even said of Rebecca-Clare Evans's character Big Jenny, "I hope there's a Big Jenny spinoff." High praise indeed.
Synopsis
The sole survivor of a blood-drenched massacre must team up with a rag-tag bunch of rookie cops and lawbreakers to defend a police station from an invasion of Lovecraftian monsters from another dimension.
The film is currently on a festival run with no release dates yet.
To watch the trailer please click on the link below: