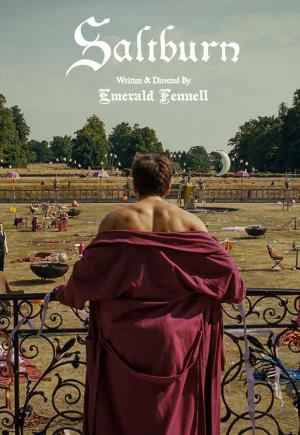 Emerald Fennell's 'Saltburn' To Open BFI London Film Festival.
Posted On:

August 10, 2023
The movie 'Saltburn' is produced by Emerald Fennell and Margot Robbie, whose recent film 'Barbie' has joined the billion-dollar club and still continues to climb at the box office, as well as Josey McNamara.
'Saltburn' sees Emerald Fennell reunite with the star of her previous film 'Promising Young Woman' Carey Mulligan and the cast also includes Barry Keoghan, Jacob Elordi, Rosamund Pike, Richard E. Grant, Alison Oliver and Archie Madekwe. That's quite the cast list.
Set in the mid-2000s and shot across the U.K., the film, written by Emerald Fennell, follows student Oliver Quick (Keoghan) who is struggling to find his place at Oxford University and finds himself drawn into the world of the charming and aristocratic Felix Catton (Elordi), who invites him to Saltburn, his eccentric family's sprawling estate, for an unforgettable summer.
The film will have its international premiere on October the 4th at the Southbank Centre's Royal Festival Hall in London. There will also be simultaneous preview screenings of the film at multiple cinemas across the U.K. It is expected to have its world premiere at a fall festival in North America.
Amazon Studios and MGM will release the MRC and LuckyChap Entertainment-produced film in cinemas on Nov. 24th.
Amazon Studios and MGM have released some stills from the film (sadly no trailer yet), but the photos that really sell it are these pics Barry Keoghan posted of him and Elordi.
Please see the link below to have a look.
https://www.vulture.com/article/saltburn-trailer-release-date.html