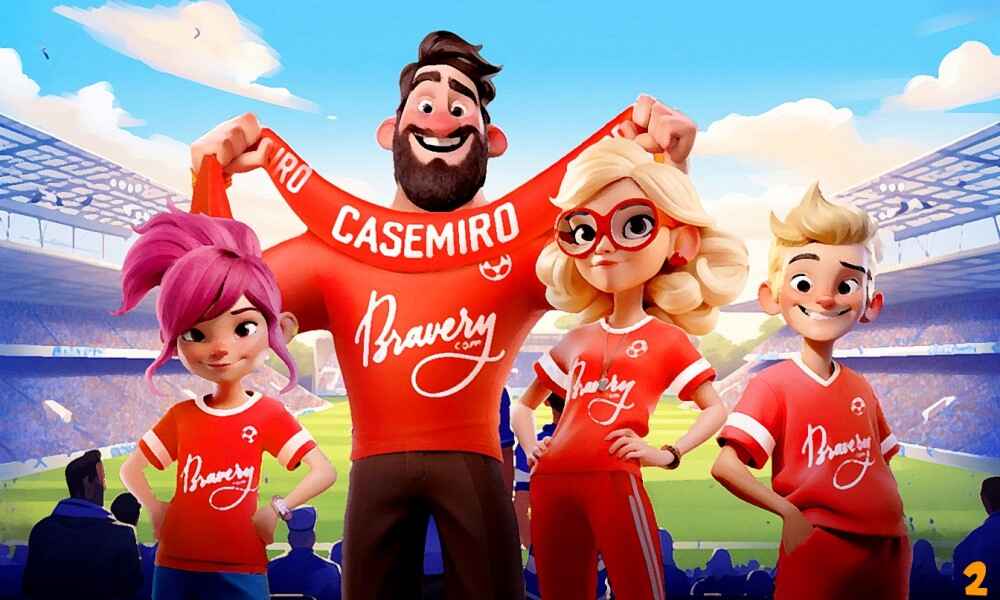 'Future TX' writers/directors new Film 'Aliens FC' Release First Look
The images which have been released show audiences a glimpse at the film's protagonists, including the eccentric aliens and the "ordinary" family who are mistaken for a famous soccer team and whisked across the galaxy to help the charming extraterrestrials win their "local" football league.
The co-production from Magic Frame Animation and Creation Entertainment Media aims to create a unique visual experience, utilising AI to create out-of-this-world imagery.
The studios have attached Oscar-nominated writer Sam Morrison (Shaun the Sheep, Peppa Pig, Robin Robin) to the project, who will collaborate with writing duo Tim Clague and Danny Stack to develop the film.
"We are working with some incredible animators, who have brought our vision to life through these unique characters," said Sefi Carmel, CEO of Creation Entertainment Media. "It's so exciting to share this first look at the film, and introduce our first main characters; a seemingly normal family who find themselves on a rather magical adventure with some bumbling aliens. We have more news to come on the film — get ready for more extraterrestrial action soon!"
Lidia Chirita, Head of Sales and Co-Productions at Magic Frame Animation, says, "We're delighted to share this first look at the project. The imagery is of course a crucial part of this film, and our team of animators have worked hard to create extraordinary scenes that will transport audiences to the alien's planet, with the help of advanced AI software. We're looking forward to announcing more news about Aliens FC soon!"
To see all the full images please visit the link below
https://www.animationmagazine.net/2023/07/magic-frame-creation-ent-beam-down-first-look-at-aliens-fc-exclusive/