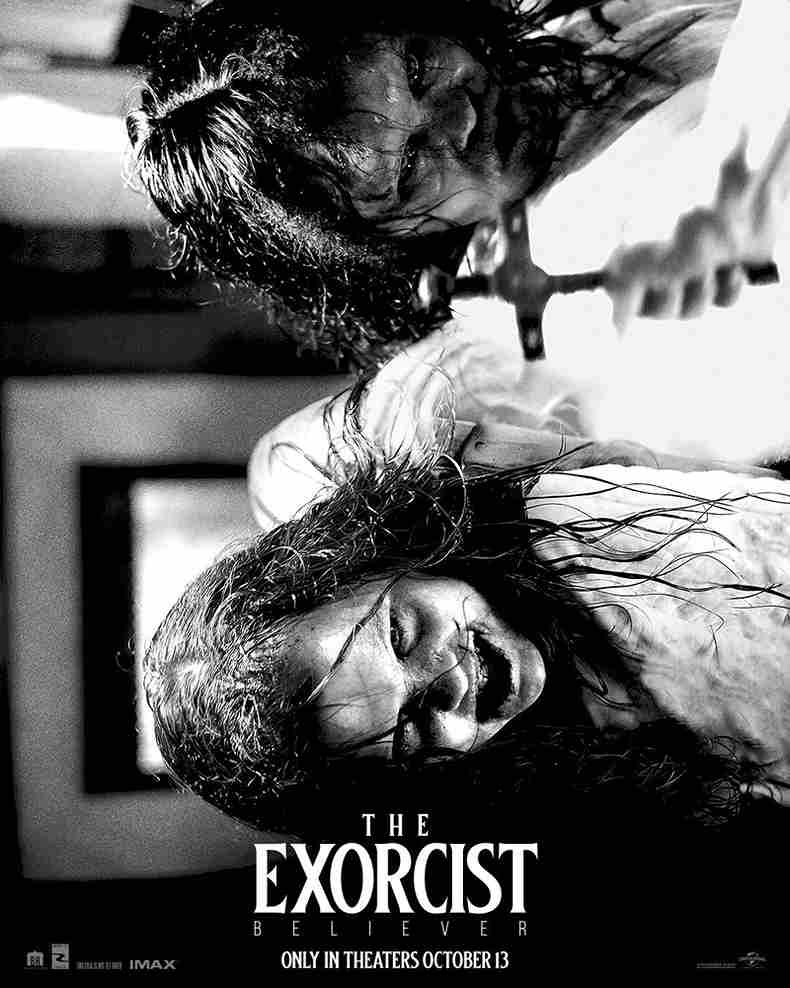 The Exorcist: Believer Releases First Posters
'The Exorcist: Believer', directed by the renowned horror director David Gordon Green, has released 3 first look posters for the new sequel and they are scary as hell.
For his last three movies, director David Gordon Green presented a whole new 'Halloween' jumping forward 40 years after John Carpenter's classic slasher to present a new sequel trilogy with 'Halloween,' 'Halloween Kills' and 'Halloween Ends'
So we see a pattern forming and it will be interesting to follow this new journey and now he has moved onto another legendary horror film to give it the sequel treatment. Could there be a third one coming? The film is produced by Blumhouse to make the perfect team.
The first posters have arrived, offering a first hint of what we'll be in for and if they are anything to go by, it could be one of the scariest horrors of recent times.
'The Exorcist: Believer' is currently scheduled for a release in cinemas on the 13th of October 2023

To see all three posters click on the link below:
https://www.fangoria.com/original/the-exorcist-believer-posters/