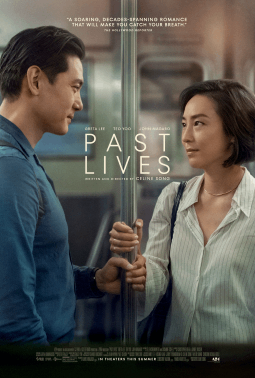 A24's 'Past Lives' Leaves Impact On Audience
'Past Lives' written and directed by Celine Song which serves as her feature directorial debut, the film had its world premiere at this year's Sundance Film Festival. 'Past Lives' chronicles the relationship between two childhood friends over the course of 24 years, as they navigate their relevance in each other's lives into adulthood. Starring Greta Lee, who portrays Nora, a Korean woman who immigrated to Canada at a young age and the United States as an adult, 'Past Lives' also beautifully articulates the differing perspectives of romantic relationships between the East and West.
Check out the trailer on the following link:
https://www.youtube.com/watch?v=kA244xewjcI
One of the many TikTok creators who has commented on the film is Mar Mar where we are provided a succinct explanation of the ways in which 'Past Lives' separates itself from the stereotypical romantic drama.
"I feel like a lot people when they watch this movie will get to experience how the East, specifically Asia, specifically Koreans, view love and relationships through their media and how their values and viewpoints on love and relationships can often clash with the western perspective and counterparts to that," she says, referencing the character of Nora.
According to Mar Mar, while Americans, for instance, tend to be more approving of PDA, Koreans conduct themselves more "implicitly" when it comes to articulating romantic affection.
The movie opened nationwide on June 23rd.