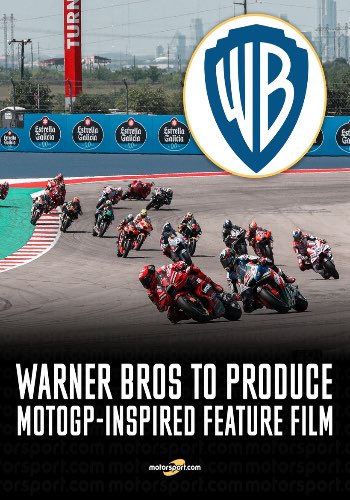 Warner Bros To Co-Produce MotoGP Feature Film
The MotoGP-inspired fiction feature film 'Idols', will recreate fictitious races but also supported by real images of the three world championship categories - MotoGP, Moto2 and Moto3 - some edited, and others that will be shot specifically for the film during future grand prix weekends.
The film's main protagonist is a Moto2 rider who comes to the world championship from the FIM JuniorGP series, and who is presented with the opportunity, at the end of the season, to compete in a MotoGP wildcard race.
The film is said to be a high-action youth drama, with romance, adventure and an engaging plot aimed at younger audiences around the world.
The film is expected to begin production at the end of the year, scheduled for release in 2025.
The identity of the leading actors has not yet been finalised but with Warner Bros Entertainment involved and in charge of international distribution they will no doubt be international stars.
To read the full story click the link below
https://www.motorsport.com/motogp/news/warner-bros-to-produce-motogp-inspired-feature-film/10459987/