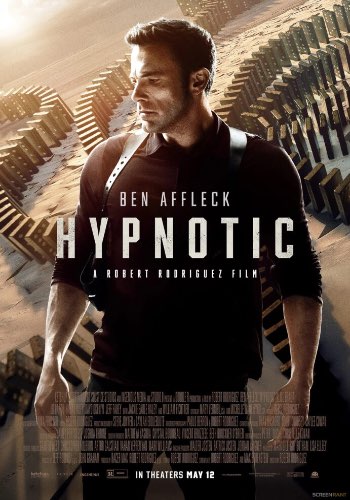 Trailer Drops For 'Hypnotic' Starring Ben Affleck
'Hypnotic', a thriller helmed by Robert Rodriguez, has been aiming to get to screens for nearly two decades and now the much anticipated trailer has been released online.
'Hypnotic', the original story by Robert Rodriquez and worked on by Max Borenstein, is a real blending of genres and mixes a detective thriller with sci-fi. Ben Affleck is in the shoes of detective Danny Rourke, who's got one hell of a head-scratching case on his hands.
Synopsis
When a detective learns that his missing daughter and a string of high profile bank robberies might be connected, he must go on a mind-bending journey to find his daughter and stop the secret government agency behind the madness.
The ensemble includes: JD Pardo as Danny Rourke's partner, Nicks, Hala Finley as his missing daughter, Minnie, Dayo Okeniyi as tech wiz/conspiracy theorist, River, Jeff Fahey as Carl, Jackie Earle Haley as the reclusive expat Jeremiah, Alice Braga as Diana Cruz an unnervingly gifted psychic and William ficthner as a mysterious, hypnotic character.
'Hypnotic' will be in UK cinemas from 26th of May 2023.
To watch the trailer please click on the link below: