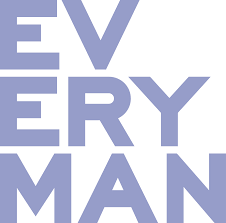 Everyman sees surge in cinema ticket sales
The boutique chain operates 38 venues across the UK, reporting its cinema admissions surged to 3.4 million last year from two million in 2021.
A representative of the Everyman group said: "We remain an affordable treat for our customers, and with film production back up at pace and the number of larger releases returning to pre-pandemic levels, we are confident that customers will return to our venues in greater numbers" continuing with"Whilst last year the market saw a reduction in blockbusters due to production delays, the signs of recovery are clear, with audiences coming back to enjoy a broader range of titles," The statement was finished with: "We expect the number of larger releases to return to near pre-pandemic levels in 2023."
The business returned to an operating profit of £402,000 during the year, from a loss of £2.2 million the previous year due to the pandemic.
It also saw its revenues surge to £78.8 million from £49 million, helped by a jump in the amount paid for the average ticket and food and drink spending.
Everyman opened two new cinemas last year, in Edinburgh and Egham, and is set to open six new venues in 2023 in Durham, Salisbury, Northallerton, Plymouth, Marlow and Bury St Edmunds.