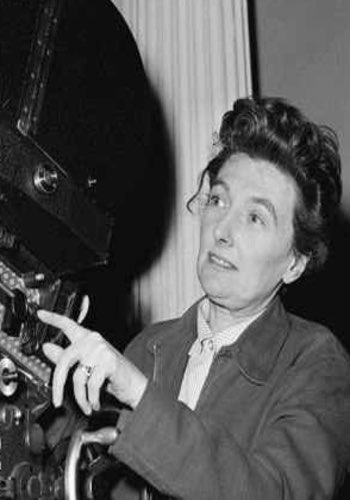 Muriel Box: The Most Prolific British Female Director To Be Celebrated At The BFI
Muriel Box is known as the most prolific British female film director. She was at the helm of thirteen features and several shorts and she was also the first woman in history to win the Oscar for Best Original Screenplay for 'The Seventh Veil'.
Muriel Box had also written dozens more screenplays spanning over her career, which is set to be celebrated with a season of talks and screenings at the BFI Southbank, running from the 2nd to the 23rd May.
Studiocanal will be rereleasing three of her comedies on the 29th of May 2023, both on DVD and Blu-ray for the first time.
The films are 'The Passionate Stranger' and The Truth About Women' (both released in 1957), plus her final feature, 'Rattle Of A Simple Man' (1964), starring Harry H Corbett.
The Blu-rays will come with extra features, including a selection of behind the scenes photo galleries and a serialised, three-part new documentary about Muriel Box's life and career.
To find out further information on this please visit the link below:
https://whatson.bfi.org.uk/Online/default.asp?BOparam::WScontent::loadArticle::permalink=murielbox