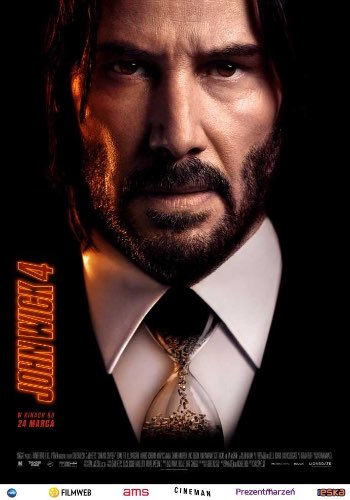 'John Wick: Chapter 4' Beats Box Office Record
The fourth instalment in Lionsgate's 'John Wick' action series, starring Keanu Reeves as a legendary assassin, this weekend gained the best start of the franchise. It's one of the rare original properties to keep growing and improving upon the last, in regards to box office ticket sales. The first instalment in the series 'John Wick' opened to $14 million in 2014 in box office ticket sales, the sequel 'John Wick: Chapter 2' gained $30.4 million in 2017 in its opening weekend and the third instalment 'John Wick: Chapter 3 – Parabellum' gained $56.8 million in 2019 in box office ticket sales on its opening weekend.
At the international box office, 'John Wick: Chapter 4' gained $64 million winning the No.1 spot at the box office in each of the 71 markets where it opened which brought its global tally to $137.5 million. This instalment of the franchise cost $100 million to produce, making it the most expensive out of the four films, though ticket sales are already proving the extra spend was worth it.
"This is a superb opening," said David A. Gross, who runs the movie consulting firm Franchise Entertainment Research. "Each of the 'John Wick' sequels has shown big growth. It's outstanding."
According to Lionsgate, only nine franchises in the past 40 years have set opening weekend records with their fourth outing. Of those nine franchises, only five have seen each instalment improve upon its predecessor in terms of final box office tallies.
"The 'John Wick' brand is an anomaly," said Joe Drake, Lionsgate's motion picture group president. "The results are speaking for themselves. We expect a big multiple."
Chad Stahelski directed the latest instalment of 'John Wick' and the cast also includes Laurence Fishburne, George Georgiou, Lance Reddick, Clancy Brown and Ian McShane.
Please visit the following link to watch the trailer: