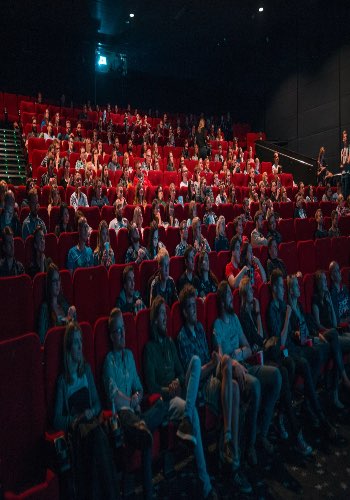 Apple's Billion-Dollar Bet on Cinemas
Apple plans to release its biggest movies in cinemas at least one month before they appear on its streaming service, Apple TV+. That includes a new movie from Martin Scorsese, a drama about Napoleon from Ridley Scott and a couple titles starring Brad Pitt.
Amazon released one of the biggest box office hits of the year in 'Creed III' and is about to put a Ben Affleck movie on more than 3,000 screens in the USA. Both Apple and Amazon are going to spend $1 billion a year on movies that get proper theatrical releases.
Think back to 2020 when certain "executives" began to wonder if movie cinemas would recover from the COVID-19 pandemic. Or 2021, when media companies dropped their entire movie slate on streaming services at the same time they appeared in cinemas and that's if they got a theatrical release. Fast forward to March 2023.
For Apple and Amazon, the move is a way to promote their streaming services. Ideally, the more attention that a movie gets on the big screen, the more people will want to see what else is available online and in turn sign up for (or keep paying) monthly subscriptions to AppleTV+ or Prime Video. It also helps to gain the best talent who don't want their work to get lost in the huge catalogue on the streaming sites. No doubt it will play a part in getting big-budget movies into the black and will also set them apart from the likes of the streaming giant Netflix.
Distributors have, for the most part, reverted back to some version of an exclusive theatrical window. They found it leads to greater financial success for big-budget blockbusters and indies alike because there's more money to be earned down the line from ancillary markets, like home entertainment. With both Apple and Amazon being a relatively new distribution company, they need to be making all the right moves now and have come to the conclusion that the old ways are still the best ways and theatrical releases are still the way forward, rather than just dropping them online to stream.
To read the full story please visit the link below:
https://variety.com/2023/film/news/apple-amazon-movie-theaters-1235562457/