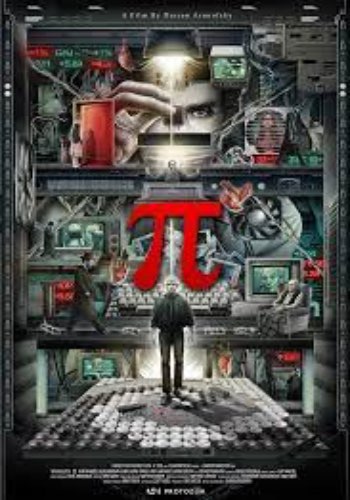 A24 Acquires Darren Aronofsky's First Film 'Pi.'
In 1998 Darren Aronofsky took his debut feature 'Pi' to Sundance Film Festival, he negotiated for the rights to eventually revert back to himself. Now, 25 years later, he's sold the film to A24.
As part of the acquisition deal, A24 has remastered 'Pi' and plans to release the film in theaters and on digital platforms this year. The 8K and Atmos restoration version will play on the big screen on Pi Day, which is the 14th of March, to commemorate its 25th anniversary.
"25 years ago, when we were just kids at Sundance, I was inspired by my hero Jim Jarmusch to fight for the rights of the film to return to the filmmakers," Darren Aronofsky said in an interview. "It took almost a quarter of a century, but time flies. In anticipation of this moment, we went back to the original black and white reversal 16mm film and scanned it at 8K. We also turned our original stereo mix into an Atmos experience. Everyone thought we were a little crazy but the film has never looked or sounded better. I am excited to team up with A24 and release this on Pi Day in Imax. I look forward to seeing everyone back in the theater soon."
The one-day only screening, titled 'Pi: The 25th Anniversary Imax Live Pi Day Experience,' will include a live Q&A with Darren Aronofsky, cinematographer Matthew Libatique, composer Clint Mansell, actor Sean Gullette and other special guests live from Los Angeles, followed by a screening of the restored film.
The story is a surrealist psychological thriller. 'Pi' follows a mathematician who becomes obsessed with searching for patterns in the universe as part of a quest for meaning.

A24 produced Darren Aronofsky's most recent film, 'The Whale,' a drama about a college professor who suffers from severe obesity. It's been nominated for three Oscars, including Brendan Fraser's lead performance as Charlie and Hong Chau's supporting turn as his caretaker Liz.
To watch the films trailer please visit the link below