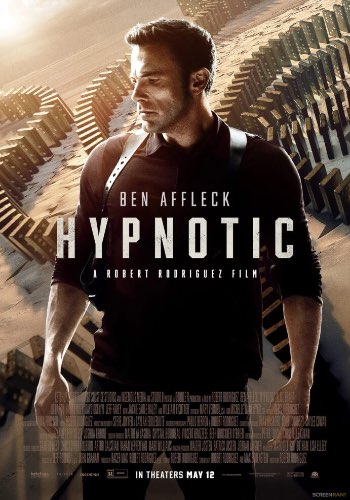 SXSW Screening For 'Hypnotic'
Austin's hometown filmmaker Robert Rodriguez is bringing his next movie to SXSW and will screen a work-in-progress cut of his crime thriller 'Hypnotic' starring Ben Affleck in the Texas capital on March 12th, 2023.
In the film, written by Robert Rodriguez and Max Borenstein, Ben Affleck plays a detective who is investigating a series of inexplicable crimes while searching for his missing daughter, whose disappearance is somehow involved with a secret government program.
The film co-stars Alice Braga, JD Pardo, Hala Finley, Dayo Okeniyi, Jeff Fahey, Jackie Earle Haley and William Fichtner. Along with Rodriguez, Mark Gill, Guy Botham, Lisa Ellzey, Jeff Robinov, John Graham.
Robert Rodriguez has a long history with SXSW. His production company, Troublemaker Studios, is based in Austin and in 2019 he premiered his film 'Red 11' at the film festival.