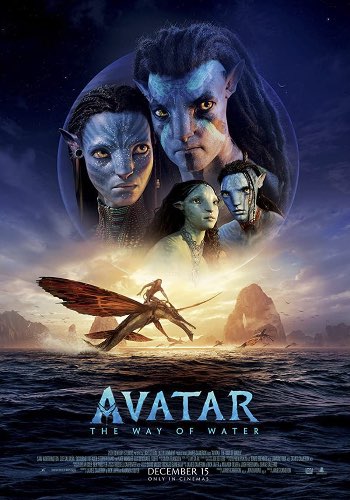 Cinema Proving Doubters Wrong - Again
Posted On:

February 26, 2023
For over 100 years, doom mongers and naysayers have written off cinema, for one reason or another. Just type "cinema doomed" into your search engine and you'll see "journalists", almost every couple of years, claiming to nail the reason why cinema will almost certainly fail and become extinct in no time.
This time, you may have even thought they had a point, with forced closures unrelated to the film industry, between 2020 and 2022.
As usual, the dumb and the restless with space to fill, spoke out and wrote articles about why cinema is doomed (again), presumably backing themselves that this time it is a more valid prediction than all the previous moments in history. A now classic Guardian piece by Catherine Shoard led the way, as she told us only the elite will be able to afford the soaring £40 ticket to see a film. Nearly 3 years on since then and no such ticket price increase. Most can still afford the cinema experience, despite (unpredicted) 40 year high inflation and soaring energy bills. Vue cinemas, for example, still offer great discounts where you can watch films for as little as £5.99.
Steven Spielberg is probably a better person to listen to and in 2021 he said, "where movie theatres are shuttered or attendance is drastically limited because of the global pandemic, I still have hope bordering on certainty that audiences will go back to the movies" and he wasn't wrong.
Over the weekend, the James Cameron directed sci-fi/fantasy sequel to 'Avatar' took the blockbuster epic 'Titanic's' (also directed by James Cameron) place as the third highest-grossing film of all time globally.
As per the 20th Century Studios press release, James Cameron's film 'Titanic' has been overtaken by another of James Cameron's films 'Avatar: The Way of Water'. The film has generated $2,243.2 billion globally since its release on the 16th of December 2022.
1997's 'Titanic' made $2,242.8 billion globally since its release.
Global box office estimates for 2023 are close to $30 Billion and that's not counting China, the world's second-largest theatrical market, or Russia.
2005 to 2019 saw global takings rise from $23 Billion to a staggering $42 Billion, so anything close to $30 Billion is going to be good.