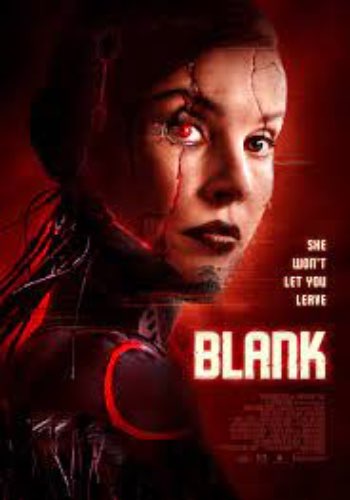 Our Sci-Fi Thriller 'Blank' Sells To Multiple Territories.
Posted On:

February 21, 2023
'Blank' stars Rachel Shelley, Heida Reed and US TV star Wayne Brady. Directed by Natalie Kennedy, produced by Rebecca-Clare Evans and executive produced by Lyndon Baldock and Templeheart Films.
Synopsis
After checking in at an AI-operated (Wayne Brady) writer's retreat, Claire (Rachel Shelley) finds herself trapped in her unit with a malfunctioning android (Heida Reed). As her captor becomes increasingly unstable, she has to outsmart the technology to make it out alive.
'Blank' has just sold to the UK (Sparky Pictures), Scandinavia (Njuta), Portugal (Vendetta), Middle East (Teleprog) and airlines (Encore).
Previous deals include North America (Brainstorm), where the film was first released in September 2022, along with China (Jetsen Huashi), South Africa (M-Net) and Turkey (Fabula).
We look forward to bringing further news on sales and release dates soon.
Other cast members include Annie Cusselle, Rebecca-Clare Evans, Bhasker Patel and Claire Fox.
To watch the trailer from the US please click on the following link:
https://www.youtube.com/watch?app=desktop&v=NtbgZDQYXNg
To read the original article first released by Screen Daily please click on the following link:
https://www.screendaily.com/news/sci-fi-thriller-blank-draws-in-a-raft-of-deals-exclusive-/5179271.article