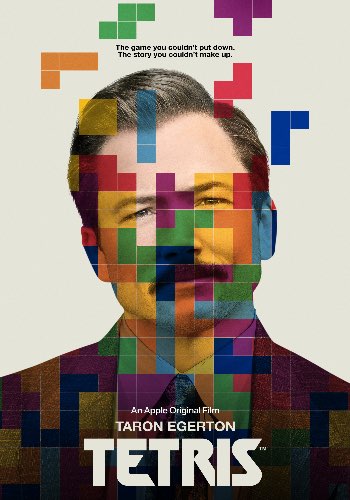 Apple TV Drops Trailer For 'Tetris'
Posted On:

February 18, 2023
The new film 'Tetris' is being described in the press materials as "a Cold War-era thriller on steroids, with double-crossing villains, unlikely heroes and a nail-biting race to the finish".
Click on the link below to watch the trailer:
https://www.youtube.com/watch?v=D5AJccFgvdI
The film stars Kingsman and Eddie the Eagle actor Taron Egerton. He plays a Dutch game designer named Henk Rogers, who had a key role in getting Tetris onto the original Game Boy.
As per press release, Henk "discovers Tetris in 1988, and then risks everything by traveling to the Soviet Union, where he joins forces with the game's inventor Alexey Pajitnov (Nikita Efremov) to bring the game to the masses".
Apple TV+ has confirmed the Tetris release date, which will be 31st March 2023.
'Tetris' is directed by Jon S Baird from a script by Noah Pink.
The cast also includes the familiar faces of Toby Jones, Ben Miles and Roger Allam, with Sofya Lebedeva and Rick Yune also appearing.