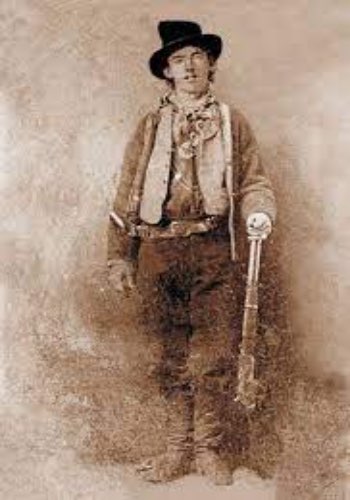 Barry Keoghan As Billy The Kid
Posted On:

February 16, 2023
Barry Keogh is now moving forward his Billy The Kid biopic, he said in a recent interview with Deadline:
"We've seen many versions of Billy the Kid on screen before," continuing with. "My interest was in trying to tell a version that breaks from the facade of that cool, calm, and collected gunslinger Billy the Kid that we're all used to seeing. I wanted to humanize him in a way."
With this film, it will reunite Barry Keoghan with Bart Layton the director of 'American Animals.' The film aims to lean into the Kid's Irish ancestry and complicated childhood. Born in New York as Henry McCarty, he was orphaned at the age of 15 when his mother died and his stepfather abandoned him. His first arrest for robbery came a year later, and by the time he was 18, he was wanted for murder after an altercation in Arizona. His notoriety escalated from there, and he was 21 when Sheriff Pat Garrett shot him to death.
Barry Keoghan, who grew up within the foster system, sees a kindred spirit in Billy. "I remember reading about him as a kid, but as we were digging into the project, there were so many things we discovered about his life," he says. "There are so many eyewitness accounts, and lots of different versions of his story that didn't add up but that contributed to the legend."
Bart Layton jumped aboard to direct while they were making 'American Animals'. "The more we looked at the story and the truth of it, the more interesting the prospect became," Layton says. "Our understanding of Billy the Kid is really the comic book version. But the more we researched and the more we discussed, the more it felt like something Barry was born to do. There's a cornered child aspect to Billy that I think Barry really understands, and of the violence he has been immortalized for, not all of it was intended or premeditated. A lot of it was circumstance edging him forward."