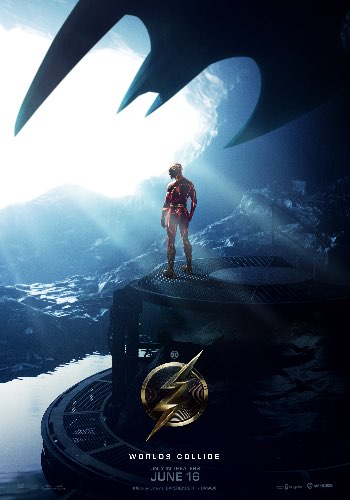 Warner Bros Release Trailer For 'The Flash'
Posted On:

February 15, 2023
till haunted by the murder of his mother, Barry Allen (Ezra Miller) uses his superpowers to travel back in time in order to change the events of the past. But when his attempt to save his family inadvertently alters the future, Barry becomes trapped in a reality in which General Zod (Michael Shannon)has returned, threatening annihilation, and there are no SuperHeroes to turn to. That is, unless Barry can coax a very different Batman out of retirement and rescue an imprisoned Kryptonian… albeit not the one he's looking for. Ultimately, to save the world that he is in and return to the future that he knows, Barry's only hope is to race for his life. But will making the ultimate sacrifice be enough to reset the universe?
The "Batman", is Michael Keaton's Bruce Wayne. Kryptonian? This is Sasha Calle as Kara Zor-El, AKA Supergirl.
Ron Livingston inherits the role of Barry's Dad, Henry, Kiersey Clemons is back as Iris West.
Andy Muschietti is in the directors chair.
'The Flash' will be in cinemas on the 16th June 2023.
Click on the link below to watch the trailer