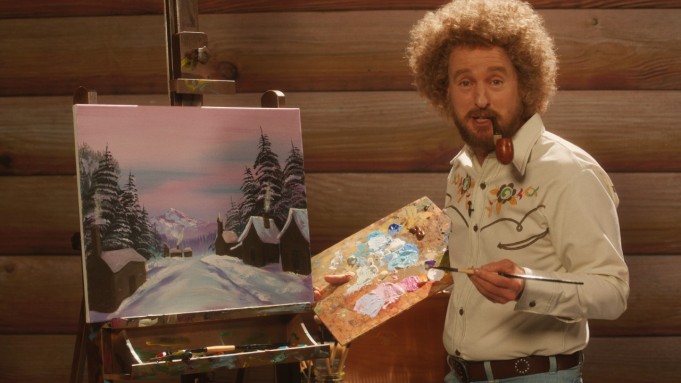 Owen Wilson Comedy 'Paint' Releases Trailer
Posted On:

February 08, 2023
The new comedy movie 'Paint' stars Owen Wilson as Carl Nagyl, Vermont's top TV painter who has everything going for him, from a fanbase to a van and even a perm, until a younger artist takes his spotlight. Carl Nagyl is reminiscent of beloved TV icon Bob Ross, who led PBS' instructional TV program 'The Joy of Painting' from 1983 to 1994.
Joining the Oscar-nominated star Owen Wilson, the cast includes Michaela Watkins ("Wanderlust," "Thanks for Sharing"), Wendi McLendon-Covey ("Bridesmaids," "The Goldbergs"), Ciara Renée ("The Flash," "DC's Legends of Tomorrow"), Lusia Strus ("50 First Dates," "Everyday Miracles"), Stephen Root ("Barry," "Office Space") and newcomer Lucy Freyer. The film also features Denny Dillon ("Dream On," "Saturday Night Fever"), Evander Duck Jr. ("Orange Is the New Black," "Godfather of Harlem"), Will Blagrove ("Inside Amy Schumer," "American Rust") and Ryan Czerwonko ("The Endgame," "Chicago Med").
Brit McAdams directed and wrote the film.
'Paint' is being released on the 7th of April 2023.
To check out the trailer below, click the link:
https://www.youtube.com/watch?v=8ObPQyc6Qsk&embeds_euri=https%3A%2F%2Fvariety.com%2F&source_ve_path=OTY3MTQ&feature=emb_imp_woyt