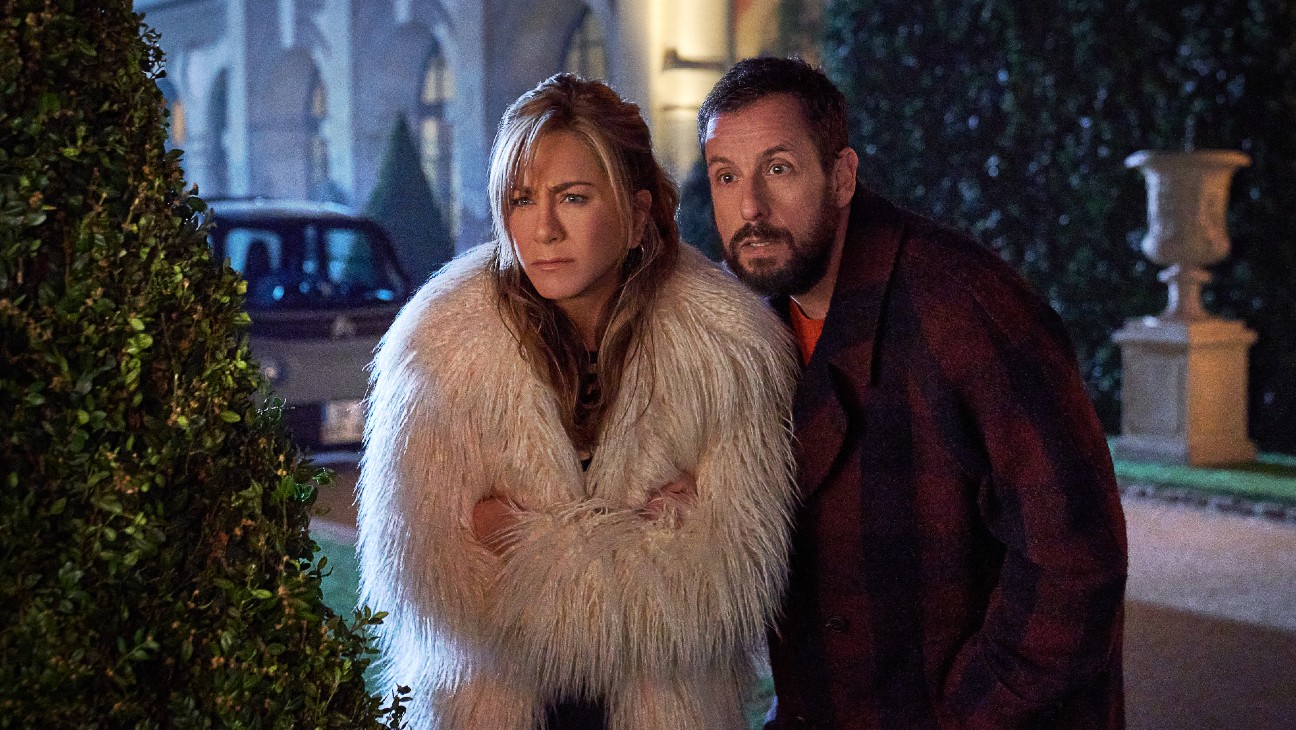 Trailer Lands For New Murder Mystery With Adam Sandler And Jennifer Aniston
Posted On:

February 01, 2023
It's been four years after solving their first murder mystery, Nick and Audrey Spitz are now full-time detectives struggling to get their private eye agency off the ground when they're invited to celebrate the wedding of their friend the Maharaja on his private island. But because their life can never seemingly be easy, trouble follows the married couple once again when the groom is kidnapped for ransom soon after the festivities begin — making each glamorous guest, family member, and the bride herself a suspect.
Jeremy Garelick directs and other cast members include Adeel Akhtar, Mark Strong, Melanie Laurent, Jodie Turner-Smith, Kuhoo Verma, John Kani and Danny Boon.
'Murder Mystery 2' lands on Netflix on the 31st March 2023.
Click the link below to watch the trailer