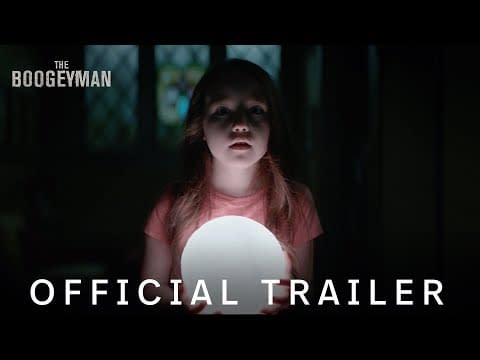 Trailer Lands For Stephen King Adaptation 'The Boogeyman
Posted On:

January 30, 2023
Director Rob Savage brings to the screen an adaptation of the short story by Stephen King 'The Boogeyman' and it will be getting a theatrical release on the 2nd June 2023, from 20th Century Studios, which is interesting considering the film was originally set to go direct-to-Hulu.
The original short story was first published in 1973, before finding a home in Stephen King's Night Shift collection in 1978. This will be the first time the tale has been adapted as a feature.
'The Boogeyman' follows high school student Sadie Harper and her younger sister Sawyer are reeling from the recent death of their mother and aren't getting much support from their father, Will, a therapist who is dealing with his own pain. When a desperate patient unexpectedly shows up at their home seeking help, he leaves behind a terrifying supernatural entity that preys on families and feeds on the suffering of its victims.
The script was adapted by Scott Beck & Bryan Woods (A Quiet Place) and Akela Cooper (Malignant) later Mark Heyman joined the writing team as well. The film stars Sophie Thatcher and Chris Messina alongside David Dastmalchian, Marin Ireland, Vicien Lyra Blair and Madison Hu.

To watch the films trailer click on the link below