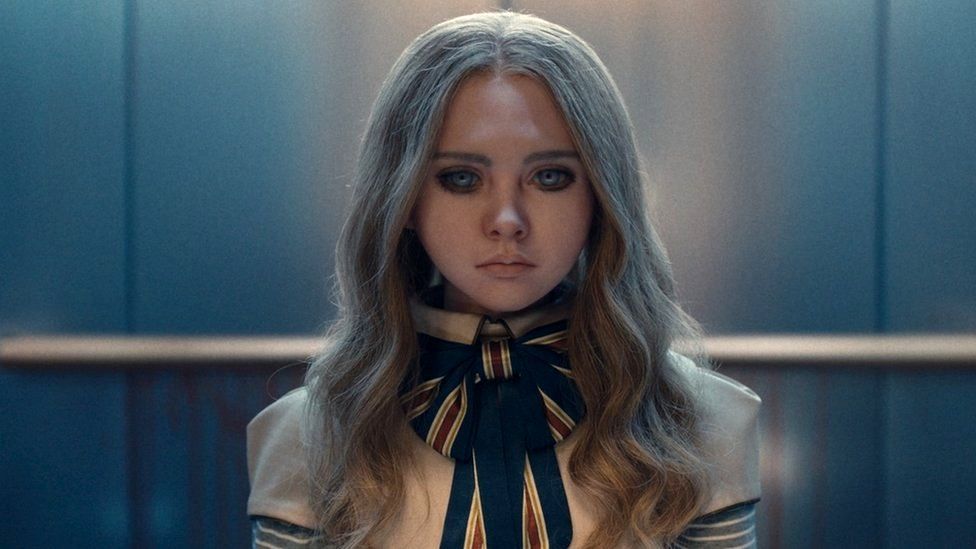 'M3gan' Box office Success
Posted On:

January 25, 2023
Universal Studios and Blumhouse collaboration has been a very successful one with their new horror and is set to end up with more than $100 million globally. It's the latest success in a string of lucrative theatrical runs for the horror genre.
There has been a consistent string of strong performances of scary movies at movie theaters recently which is good news for the cinema industry. Films like 'M3gan' add extreme value to the box office. In 2022, the horror genre accounted for around $700 million in domestic ticket sales, according to data from Comscore. Which is a huge amount even when we consider that this is within the COVID-19 era and it indicates persistent demand for spooky entertainment as the theater business rebounds.
The renowned horror studio Blumhouse, a producer of 'M3gan,' has revolutionized the horror genre in the last decade, turning small budget flicks into huge box-office returns along with 'M3gan' they have films like 'Paranormal Activity' as well as the Academy Award-winning 'Get Out.'
'Paranormal Activity,' released in 2009, had a shoestring budget of just $15,000 and went on to make more than $107 million in the U.S. and nearly $200 million worldwide.
Following the model of 'Paranormal Activity', 'M3gan' was made for just $12 million and is on its way past $100 million.
With the success of 'M3gan', Universal and Blumhouse have greenlighted a sequel due out in 2025.
In the last twenty years, the quality of the horror genre has greatly improved, due in large part to support from indie companies such as A24 and Neon, as well as distribution from streaming services such as Netflix, Hulu and Peacock. The horror genre has become more than just B movies
Paul Dergarabedian, senior media analyst, at Comscore said in an interview "A systematic, incremental increase in the quality of horror films, a genre that was once considered the smash and grab, take the money and run, open on Friday, close on Sunday genre, has now, with the creative vision of amazing production companies and brilliant filmmakers, earned respect of critics and audiences alike."
'M3gan,' currently holds a 95% "Fresh" rating on Rotten Tomatoes.
To read the full article and find out what horrors are due for release in 2023, please click on the following link:
https://www.cnbc.com/2023/01/21/m3gan-topping-100-million-horror-movies-box-office.html