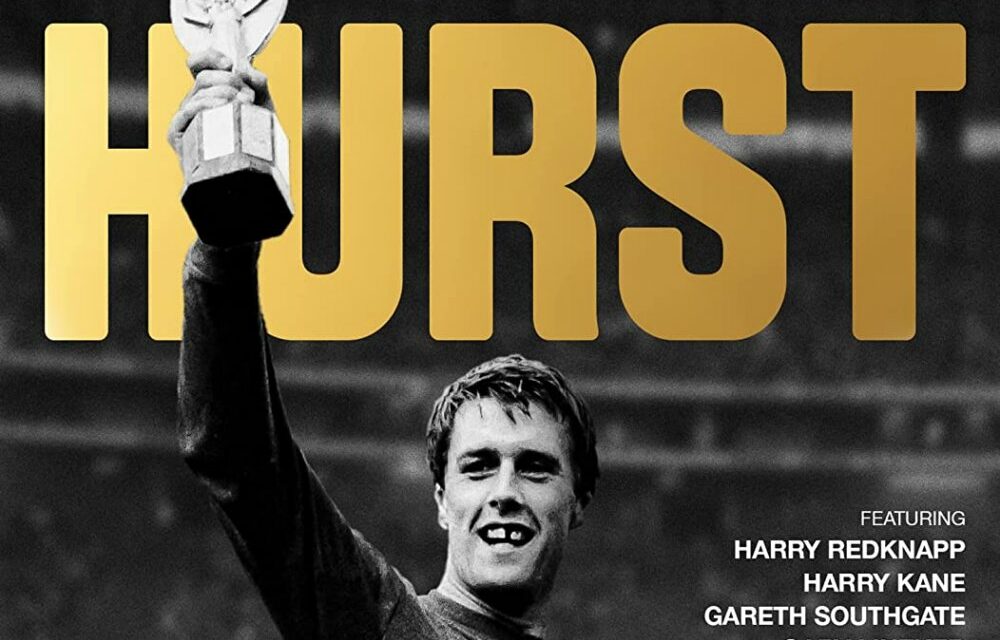 Geoff Hurst Documentary Release This Spring
Posted On:

January 22, 2023
The documentary 'Hurst The First & Only' centres around England football world cup legend Geoff Hurst.
The feature documentary, directed by Ron Scalpello, will tell the story of Geoff Hurst, his career and his life and is due for release on DVD and Blu-ray March 2023.
Synopsis
Hurst is internationally regarded as a hero, but heroes are open to the same slings and arrows as the rest of us. He was on the dole a matter of months after his career in football ended, he lost a brother to suicide and then a daughter to a brain tumour.
These are deeply personal and emotional events. Anyone, anywhere in the world can identify with them. Hurst addresses them with honesty – almost brutal honesty – and so opens a window on an intensely human and warm story, with highs and lows, smiles and sadness.
Friends and peers like Wolfgang Weber and Wolfgang Overath, who were part of the German team in 1966, add to the story. They are joined by England manager Gareth Southgate, England captain Harry Kane and the nation's leading goal scorer Ellen White. We also hear from Gary Lineker, Alan Shearer, Declan Rice, Harry Redknapp, Jermaine Jenas, FA Chair Debbie Hewitt and a host of others, including Carli Lloyd, the only female player to have scored a hat trick in a World Cup Final.
Hurst featured in two World Cups and made himself a star the world over. But even stars are human. He has a moving and inspirational tale to tell, not just about football, but about his battles with setbacks and tragedies that everyone can understand. That everyone will care about.
You can now pre-order the DVD through Amazon on the following link
https://www.amazon.co.uk/Hurst-First-Only-DVD-Scalpello/dp/B0BHZWKZ1K?qid=1673733879&refinements=p_n_binding_browse-bin:383380011%7C383381011&rnid=383379011&s=dvd&sr=1-87&linkCode=sl1&tag=prizeseveryday-21&linkId=19d98730c8a138d915a86ffc297a2df2&language=en_GB&ref_=as_li_ss_tl