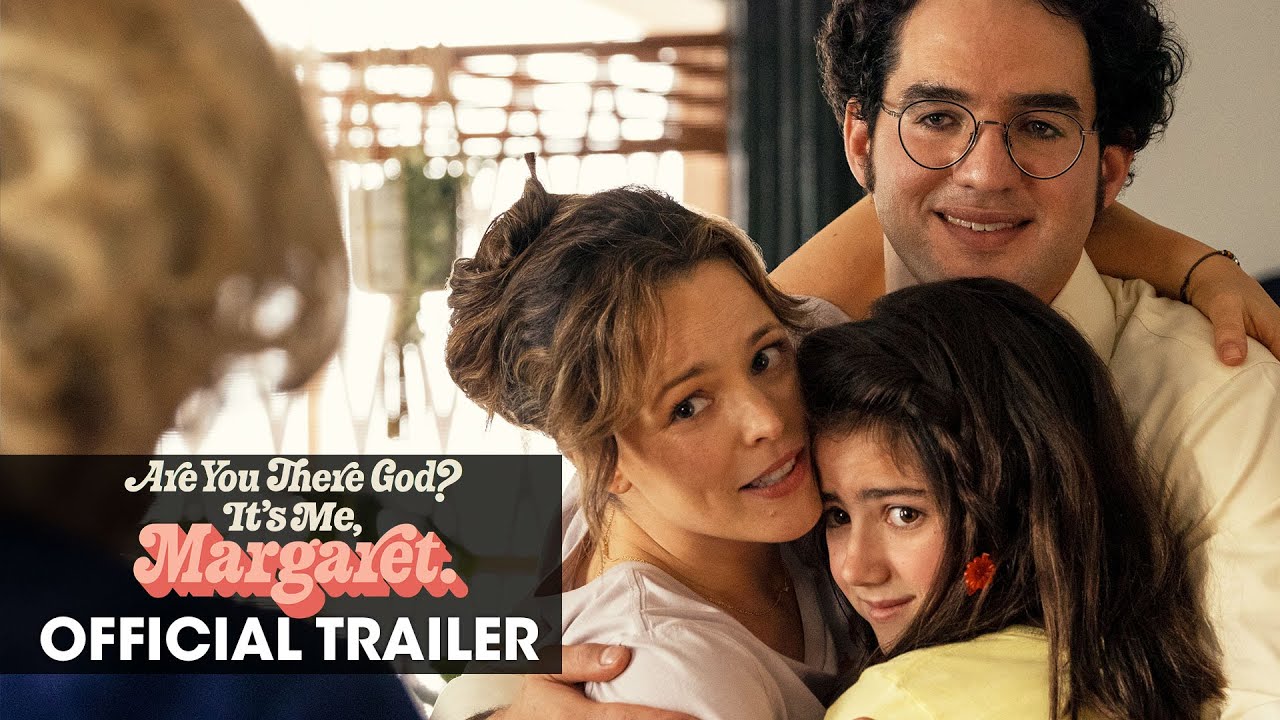 Kelly Fremon Craigs 'Are You There God? It's Me, Margaret' Trailer Lands.
Posted On:

January 15, 2023
Judy Blume's novels have been popular with children and young adults for more than 50 years and this film sees her most popular book, the 1970 novel of the same name, come to life on the big screen. The comedy-drama follows 11-year-old Margaret (Fortson) as she's uprooted from her life in New York City and moves to the suburbs of New Jersey, all while going through the tumultuous throes of adolescence.
Rachel McAdams plays Margaret's mother Barbara, who is also adapting to life outside of the big city, while Kathy Bates takes on the role of Margaret's adoring grandmother Sylvia.
Judy Blume will forever be associated with her most famous book, 'Are You There God? It's Me, Margaret'. First published in 1970, the novel was immediately controversial thanks to its takes on everything from interfaith marriages to menstruation to burgeoning sexuality. When first published, Judy Blume was criticised for including material that supposedly wasn't suitable for young children, now after more than 50 years in print, 'Are You There God' is finally getting a theatrical adaptation.
The movie adaptation is helmed by Kelly Fremon Craig and will star Ant-Man actress Abby Ryder Forston in the lead role, alongside Rachel McAdams, Benny Safdie and Kathy Bates.
'Are You There God? It's Me, Margaret' is set for an April 28th 2023 premiere.
Check out the trailer below:
https://www.youtube.com/watch?v=LzRzojHC3iE&embeds_euri=https%3A%2F%2Fwww.giantfreakinrobot.com%2F&feature=emb_imp_woyt