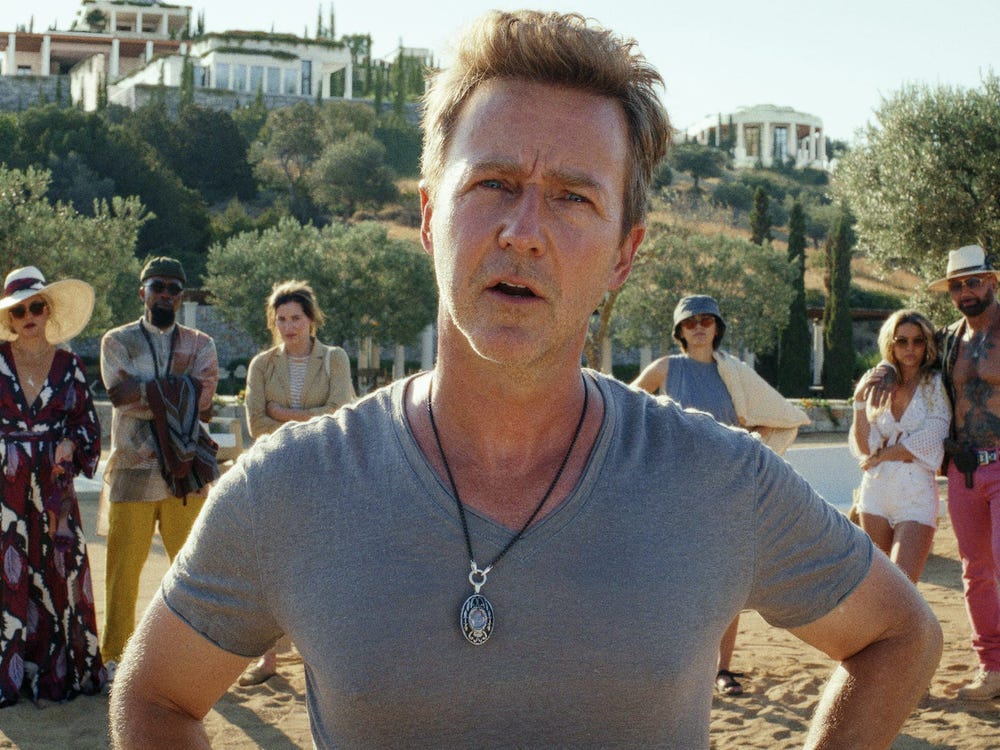 'Glass Onion' In Netflix's Most Watched Films In 10 Days
Posted On:

January 05, 2023
'Glass Onion' is in its second week within Netflix's top 10 and had already become the third most watched film in hours viewed during it's first 10 days, with the film still having potential to smash previous records. The Rian Johnson directed film has had a whopping 209 million viewing hours.
Netflix enjoyed a very successful Christmas and with the 'Glass Onion' debut the film now joins 'Red Notice' starring Dwayne Johnson, Ryan Reynolds and Gal Gadot which gained 364 million viewing hours in total, just ahead of 'Don't Look Up' starring Jennifer Lawrence, Leonardo DiCaprio, Cate Blanchett, Timothee Chalamet and Meryl Streep.
The film remains the No. 1 English-language film on the Top 10 rankings and has now reached No. 10 on the overall Most Popular Films list, it will be interesting to see if it can climb the ladder further and overtake it's competitors.