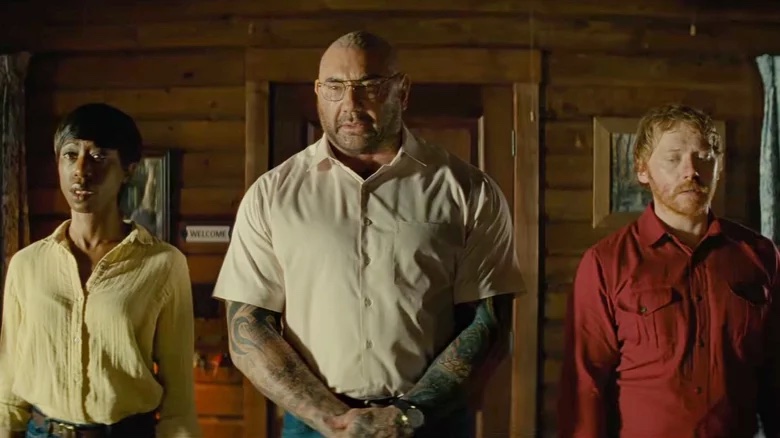 New Trailer For Universal's Horror-Thriller 'Knock At The Cabin.'
Posted On:

January 04, 2023
Well if you were not convinced to go to the cinema from the first trailer which was released for M.Night Shyamalan's horror-thriller 'Knock At The Cabin' you sure will be now and if you don't believe us, check out the trailer below.
Synopsis
While vacationing at a remote cabin in the woods, a young girl and her parents are taken hostage by four armed strangers who demand they make an unthinkable choice to avert the apocalypse. Confused, scared and with limited access to the outside world, the family must decide what they believe before all is lost.
The film stars Rupert Grint, Dave Bautista, Nikki Asuka-Bird and Abby Quinn play the family of doomsayers whilst Jonathan Groff, Ben Aldridge and Kristen Cui are the hostages.
Click the link to view the trailer
https://www.youtube.com/watch?v=18qYzulBMBI
'Knock At The Cabin' will be released in cinemas on 3rd of February 2023.
In the meantime, if you can't wait till the film is released you can get the novel on which it's based: Paul Tremblay's 'The Cabin At The End Of The World' is available to buy in the UK.