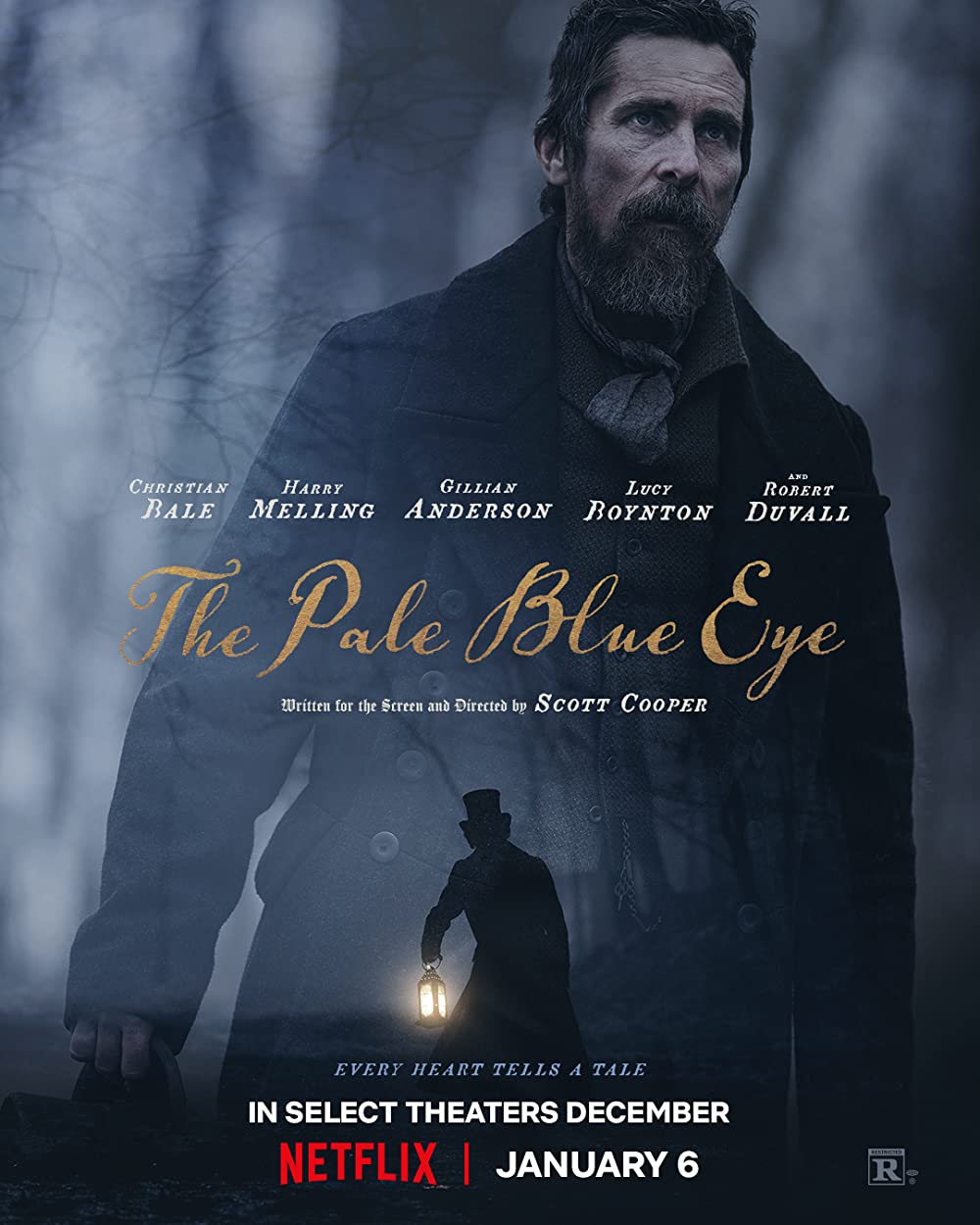 'The Pale Blue Eye' Trailer Lands
Posted On:

December 13, 2022
'The Pale Blue Eye' is written, directed and produced by Scott Cooper who has reunited and joined forces once more with the star of the film as well as producer Christian Bale, 10 years after their first collaboration.
'The Pale Blue Eye' follows the story of Augustus Landor (Christian Bale), a great detective who has grown accustomed to the bleak and morose nature of human existence. Summoned to the West Point military academy, where a cadet was murdered under irregular and alarming circumstances, Landor finds himself a kindred cold spirit in another cadet, the man we now know best as Edgar Allan Poe. Through their unexpected company, they'll try to track down the person responsible for such heinous acts.
The film also stars Gillian Anderson, Lucy Boynton, Charlotte Gainsbourg, Toby Jones, Timothy Spall, and Robert Duvall.
'The Pale Blue Eye 'will screen in select theaters on December 23rd, before making its way onto Netflix on January 6th.

Check out the new trailer below on the following link:
https://www.youtube.com/watch?v=ddbL9jvg77w