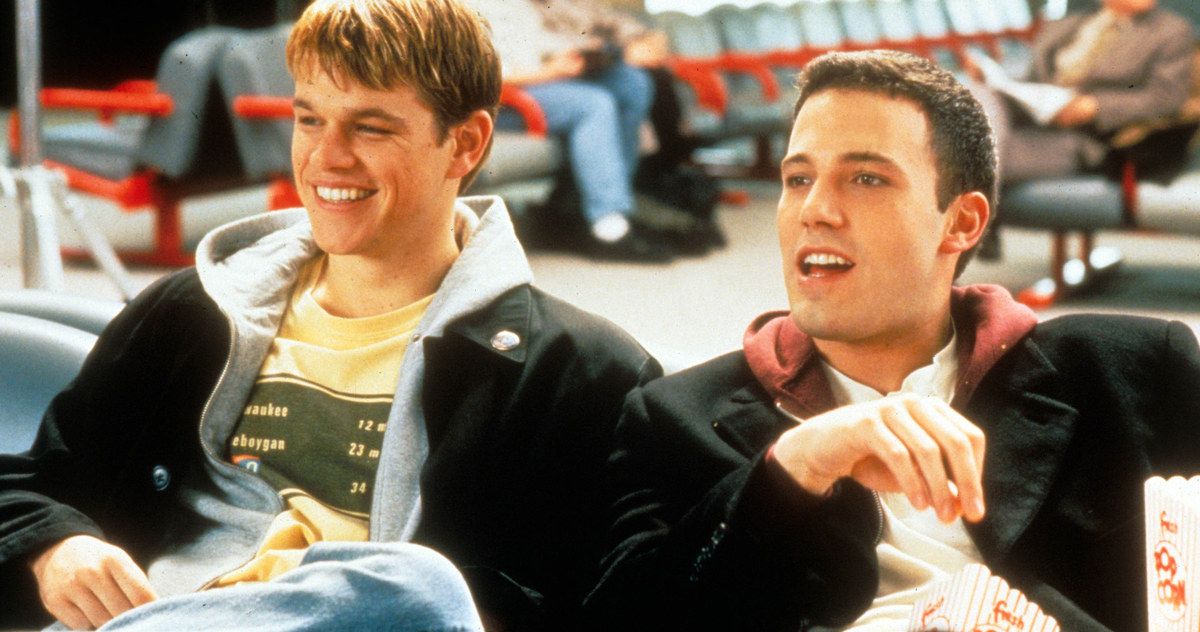 Ben Affleck and Matt Damon Start New Production Company
Posted On:

December 12, 2022
An exciting new company has been formed by two A-list stars with Ben Affleck saying his newly backed studio 'Artists Equity,' in partnership with Matt Damon, is going for films that are commercial but smart, that acknowledge popular tastes, and "people remember 20 years later."
Media investor Gerry Cardinale's RedBird is said to have committed at least $100 million to funding the venture. Ben Affleck will serve as CEO while Matt Damon is chief content officer. Michael Joe, an alum of Universal Pictures and STX Films, has signed on as chief operating officer of the L.A.-based company. Its founders called 'Artists Equity' an intellectual property monetization platform anchored by three core principles: broadening access to profit participation; fueling IP monetization through creator partnerships; and leveraging a data-driven approach to distribution.
"Artists Equity was conceived from Matt's and my longtime passion for the art of storytelling and our shared desire to help creators deliver on their vision, as we have been fortunate to do throughout our careers," Ben Affleck said in a recent statement. "Our goal with Artists Equity is to build a creator-focused studio that can optimize the production process with shared participation in the commercial success of projects. We are thrilled to partner with Gerry Cardinale and the RedBird team, who have a long track record of building notable scaled platform businesses around unique IP. Matt and I are looking forward to working together to empower the current and future creative minds in the entertainment industry."
'Artists Equity's' first project is already in production and due out next year is an untitled drama that Ben Affleck wrote and directed about the birth of Nike's willdy popular Air Jordan sneaker brand. Matt Damon stars as the Nike executive who landed the endorsement deal with Chicago Bulls superstar Michael Jordan. Artists Equity joins Amazon Studios, Skydance Sports and Mandalay Pictures as a producer on the film. Artists Equity anticipates releasing three projects next year, with plans to scale up to a minimum of five per year in the future.

"I see no difference between commercial and quality," Ben Affleck said during a wide ranging Q&A at the New York Times' DealBook Summit in NYC alongside Artists Equity's investor partner Gerry Cardinale of Redbird Capital. Quality takes time. "If you ask Reed Hastings … I'm sure there's some risk in that, and I'm sure they had a great strategy, but I would have said, 'How are we going to make 50 great movies?! How is that possible? There's no committee big enough. There aren't enough — you just can't do it. It's a thing that requires attention and dedication and work and resists the assembly line process. Scott Stuber is a really talented, smart guy who I really like… but it's an impossible job," Ben Affleck said, referring to the giant streamer's founder and co-CEO and to its head of original films."There's bigger audience for action movies than there is for small dramas – I get that. Certain genres play more broadly and you can't not be mindful of that. But let's do a good one, let's surprise the audience, let's make them care about it," he added.
Matt Damon Said "Historically, the success of a film was based on its box office performance. Now, with the rise of streaming, the business behind filmmaking has intrinsically changed. However, Ben and I know that the power will continue to be in the hands of the creators, no matter which direction the industry evolves," he continued with "Artists Equity enables these visionaries to take ownership of their creative power, providing a platform for both established and emerging filmmakers to streamline the development of their content. Ben and I are lucky to have worked with some of the best in the business and our partnership with Gerry Cardinale and the team at RedBird continues us on that trajectory as we look to innovate and empower through the Artists Equity platform."
Matt Damon and Ben Affleck have a very long history of working together with this venture being the latest one forming not just a friendship or actors but in a business partnership, which makes sense where their goals and aspirations meet.