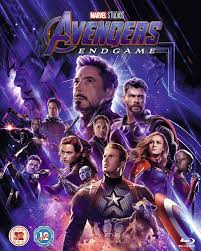 Avengers: Endgame - Highest Grossing Movie of All Time
The president of Marvel, Kevin Feige, officially announced at the studio's Comic-Con panel in San Diego, California, on Saturday that the blockbuster would knock the James Cameron-directed movie Avatar off the top spot from their $2.78bn global box office mark over the weekend, even though it was still officially $500,000 short at the time.

A $3 billion box office haul, which no other film has ever achieved, may not be out of the question as the culmination of the Marvel cinematic universe continues to draw in crowds.

Avengers: Endgame co-directors Anthony and Joe Russo took to Twitter to share their fans appreciation. "To the greatest fans in the universe, from the bottom of our hearts, thank you...," they commented.
In a statement, Alan Horn, co-chairman and chief creative officer of Marvel's parent company, The Walt Disney Studios, praised the cast and crew for their achievements. "with the passage of a decade, the impact of James Cameron's Avatar remains as powerful as ever, and the astonishing achievements of both of these films are ongoing proof of the power of movies to move people and bring them together in a shared experience. The talented filmmakers behind these worlds have much more in store, and we look forward to the future of both the Marvel Cinematic Universe and (Avatar's setting) Pandora."
Here in the UK, the film can only claim fifth place on the all-time box office chart.
Star Wars; The Force Awakens is still the country's top-earning movie, after taking £123.2m at the box office in 2015.
It is followed by two Bond movies, Skyfall and Spectre, and then Avatar, which is £3m ahead of Endgame's current tally of £91m.
Endgame is the 22nd offering in the Marvel Studios superhero franchise and the fourth in the blockbuster Avengers series.