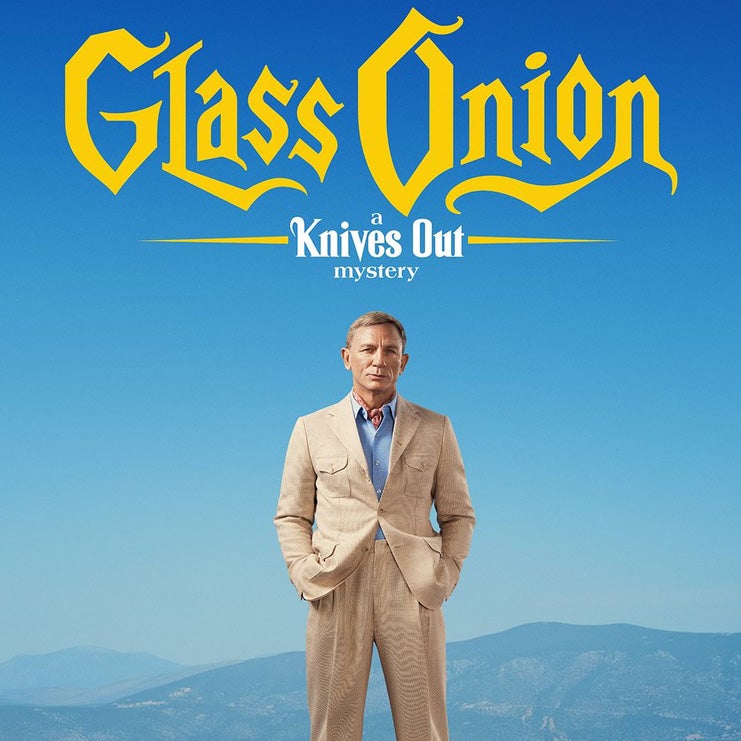 'Glass Onion': Strong Opening Weekend
Posted On:

November 29, 2022
Quite a few of the bigger streaming platforms are dipping their toes in with theatrical release models prior to streaming, even Netflix who has in the past proved the most reluctant to release films in cinemas, although their model has paid off, leaving analysts saying they will miss 'Glass Onions' becoming a major blockbuster with the limited release, opening only on 700 screens in the US.
Even with the analysts comments, this is the best theatrical launch ever for a Netflix pre-streaming movie. Last year's Dwayne Johnson-Ryan Reynolds-Gal Gadot action title 'Red Notice' is arguably their best, with a $1.25M-$1.5M 3 day opening. That pic is also their most-watched worldwide at 364M-plus hours. 'Glass Onion's' 3-day of $9.3M is the 10th-best for a title opening in less than 900 theaters, notching just above such movies as TriStar's 'The Doors' in 1991 ($9.1M at 840 theaters) and Universal's 2004 Nov. 12-14 launch of 'Bridget Jones: The Edge of Reason,' which posted $8.68M at 530 theaters. Rian Johnson's 'Knives Out' sequel has earned the widest theatrical release that we've seen from Netflix as of yet.
Lots has been said of late about the importance of the theatrical window in raising the profile of home-viewing releases, and should this prove to be true, you would presume that Netflix would look to continue this model for their top films.
'Glass Onion' also has a limited release in the cinemas in the UK for one week only from 23rd November.
To watch the trailer for 'Glass Onion' please visit the following link
https://www.youtube.com/watch?v=gj5ibYSz8C0