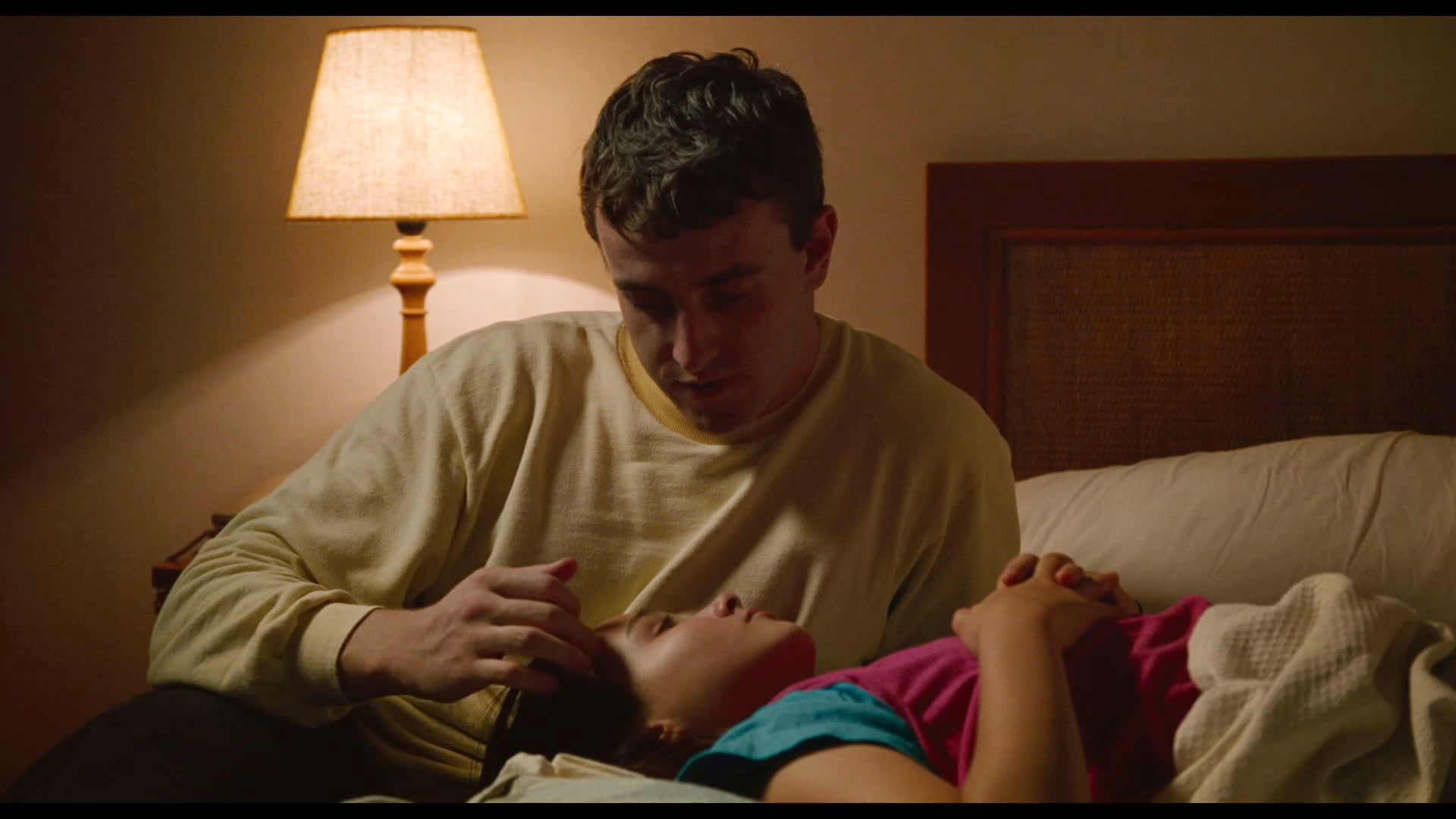 'Aftersun' A Triumph of Indie British Filmmaking
Posted On:

November 17, 2022
The new British film 'Aftersun' stars Paul Mescal as a 30 year old single father and newcomer Frankie Corio takes on the role of his 11 year old daughter. 'Aftersun' is set in the late 1990's where a single father takes his daughter to a Turkish holiday resort for a rare trip together. Years later and now an adult, his daughter Sophie pieces together the memories once shared with her now absent dad.
For the most part, this two-hander, which is a drama, moves along a languorous linear timeline: Calum (Paul Mescal) is on the brink of his 31st birthday, and committed to giving his daughter Sophie (Frankie Corio) the best experience he can with the little money he has. The director Charlotte Wells mixes up the filming styles also using handheld video scenes to give a more personal and realistic feel when Sophie pieces all the memories together.
'Aftersun' really is a moving, honest and empathetic character study, a true triumph of new British Filmmaking (Empire)
'Aftersun' is now leading a raft of nominations for the British Independent Film Awards.
'Aftersun' is available in UK cinemas from November the 18th 2022