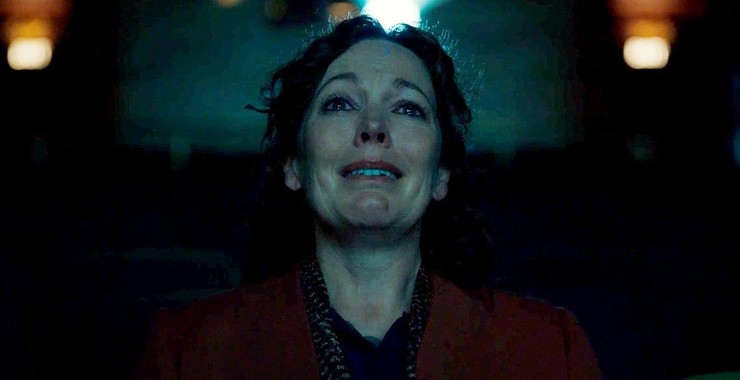 Trailer Lands For Sam Mendes' Empire Of Light
Posted On:

November 15, 2022
The full trailer has landed for 'Empire Of Light' helmed by Sam Mendes' and it looks fantastic.
Sam Mendes latest film sees the director reunite with regular collaborator Roger Deakins as cinematographer. Also starring in 'Empire Of Light 'will be the amazing British actress Olivia Colman, who will lead the cast. Also in the cast is a whole host of talent including Micheal Ward, Colin Firth, Toby Jones, Crystal Clarke, Tom Brooke, Hannah Onslow and Tanya Moodie. That's an exciting cast list and with Same Mendes history of past films its set to be a corker.
The film was announced in April of 2021 and is described as 'a love story, set in and around a beautiful old cinema, on the South Coast of England in the 1980s where Hilary (Olivia Colman), a woman with a difficult past and an uneasy present, is part of a makeshift family at the old Empire Cinema on the seafront. When Stephen (Micheal Ward) is hired to work in the cinema, the two find an unlikely attraction and discover the healing power of movies, music and community."
'Empire if Light' is slated to release on 13th January of 2023, although the US get to see it early next month.
Click on the link below to see the pretty amazing trailer
Empire of Light Trailer

If you are looking to find out more about this film, there is a fascinating interview in Deadline with Sam Mendes, on the story and his inspirations and how Olivia Colman's performance was informed by his own mother's mental breakdown.
Interview with Sam Mendes