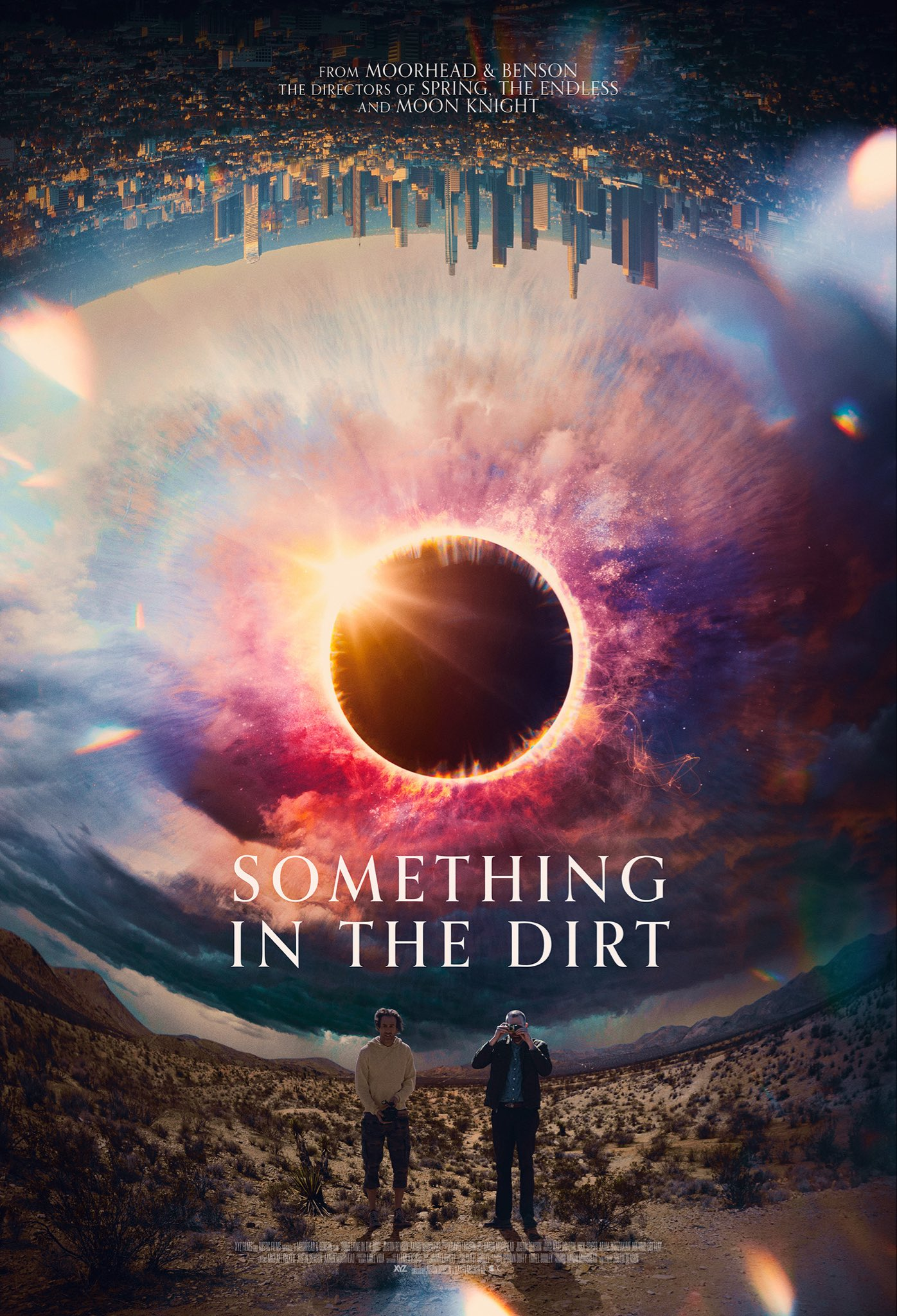 'Something in the Dirt' Opens to Great Reviews.
Posted On:

November 10, 2022
XYZ Films licensed a raft of territory rights ahead of its release on the 4th November on 'Something In The Dirt', the comedic sci-fi horror from Justin Benson and Aaron Moorhead that picked up an award at Sitges last month.
The company, which acquired the film in post and serves as global distributor, has licensed the film to Umbrella Entertainment in Australia and New Zealand, Indeed Film in Germany, Klockworx in Japan, Movie Cloud in Taiwan, and Nonstop in Scandinavia.
In other deals the film has gone to Nos Lusomundo for Portugal, Shaw Renters for Singapore, Exponenta Film for CIS, and Pictureworks for India. Lightbulb Film Distribution will release in the UK & Ireland.
XYZ Films released the film in November in the US in 100 theatres in 30-plus markets through its domestic distribution operation led by James Shapiro. The film premiered at Sundance at the start of the year and was just named best film in the Sitges Jose Luis Guarner Critics' Awards category.
Rustic Pictures financed 'Something In The Dirt,' which stars the co-directors as neighbours who witness supernatural events in their Los Angeles apartment building and try to capitalise on the situation. Justin Benson, Aaron Moorhead, and David Lawson Jr served as producers, while the executive producer roster includes XYZ Films' Nick Spicer, Nate Bolotin, Aram Tertzakian, and Maxime Cottray.
In Something in the Dirt, "Two new neighbours witness what seems to be a supernatural event in one of their apartments. At first terrified, they realize that documenting this phenomenon could provide them the lives they've always dreamed of."
In an interview Justing Benson and Aaron Moorhead said "It's a sort of love letter to Los Angeles," the duo explain. "And the movie is a mystery, so we don't want to give away too much. But… generally the movie's about these two new neighbors – one of them just moved into an apartment… something that might be paranormal or otherworldly happens. And they decide to explore it together." They added, "It's a reaction to, 'What if you made The X-Files today? How would you do it?'." They say the film also deals with the "moral duties of a sci-fi writer today".
The review from Screenrant said:
"Something in The Dirt is a wild ride that will take one to the limits of reality and test one's patience. It's hard to watch unlikable characters, but it's also fascinating. Benson and Moorhead have made a very interesting movie, and it might even live on to be a cult classic. Benson and Moorhead have certainly made it clear what they are interested in as filmmakers and Something in The Dirt is another trippy entry into their burgeoning cannon."
'Something in the Dirt' was released in UK cinemas November 4th and will be available for digital download from the 28th November and Blu-Ray from the 5th of December. The film is 116 minutes long and is rated R for language and a brief violent image.
To watch the trailer please visit the following link
https://www.youtube.com/watch?v=RAYhQx0CjVg