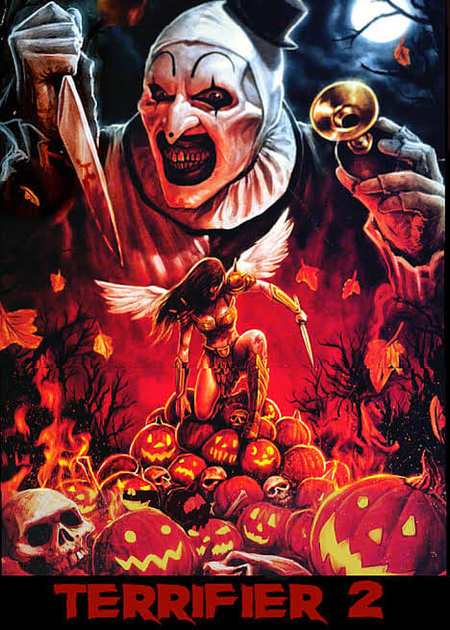 Micro budget indie slasher breaks US top 10
Posted On:

November 10, 2022
'Terrifier 2', an independent, tiny budget film, breaks into the US top 10 box office, competing with top budget horror films including 'Halloween Ends', which is only one place ahead in the charts.
The slasher movie 'Terrifer 2', which was made for the cut throat price of $250,000, has made its way into the US top 10 at the box office with a near $10 million gross, sitting only one place below the much higher budgeted franchise horror film 'Halloween Ends'.
'Terrifier 2' is the sequel, as you might guess, to 'Terrifier', a film that came out in 2016. There's something really quite old school about its success too. Written, produced, directed and edited by Damien Leone, the film had originally been scheduled for a one-week limited release in America, across fewer than 1000 screens. Word of mouth has had something to say about that, and the movie has become the underdog hit of the Halloween season.
'Terrifier 3 'is going to be on its way, due to the huge success of this instalment, it's been confirmed. 'Terrifier 2' has already debuted on DVD and Blu-ray in the UK.
Logline:
Resurrected by a sinister entity, Art the Clown returns to Miles County to terrorise a teenage girl and her younger brother on Halloween night.
To watch the trailer please click on the link below
https://www.youtube.com/watch?v=6KkONLf_ZKU