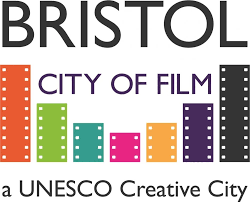 Bristol's film production reaches record high
Posted On:

October 06, 2022
Bristol Film Office (BFO)recently released their figures after collating their data on production which shows that in 2021-22 filming in the city was up by 10%. A total of 1,067 filming days were carried out at the Bristol City Council-owned Bottle Yard Studios, with filmmakers saying that Bristol is very film friendly with an advanced production infrastructure.
'Am I Being Unreasonable?', 'The Outlaws', 'Chloe', 'Showtrial' and 'The Girl Before' are just some of the screen hits made in the city, contributing to a total revenue of £20,857,000 in 2021/22, according to the BFO.
Mr Craig Cheney, deputy mayor and cabinet member for finance, governance and performance, said: "Bristol's film and TV sector is a valuable contributor not only to the city's fiscal economy but to our social economy too".
A total of 709 licences were issued, which allowed filming to take place on city council-owned streets, properties and green spaces.
Shane Allen, executive producer of new BBC One comedy thriller 'Am I Being Unreasonable?', said: "Bristol proved a terrific choice for many practical reasons and in giving the show its identity." He continued with "Aside from the well-run Bottle Yard base, there is a wealthy array of city and rural location options within a relatively short radius.
"There's something of the soul of the West Country in Am I Being Unreasonable?."

The Bottle Yard Studios is the largest dedicated studio facility in the West of England and a major hub for film and TV production.