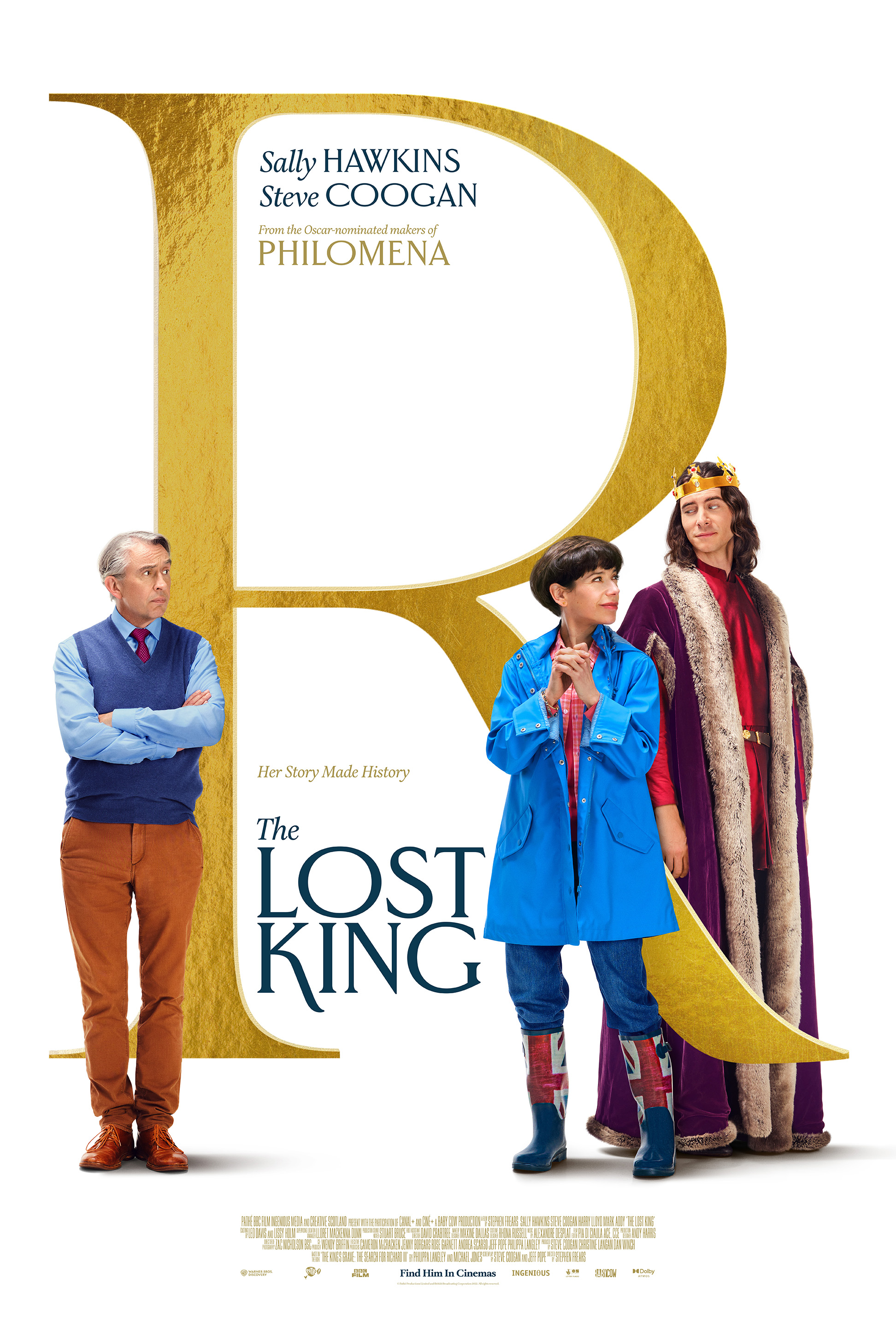 Stephen Frears: British Critics Snobbery
Posted On:

October 06, 2022
"People are very snobbish," Stephen Frears tells Yahoo. "I think the critics are in more of a mess than the filmmakers." He particularly said that he believes his new film The Lost King will 'do better overseas' than in its native market, adding: "British critics can't deal with [films like this]. Don't ask me why. There's a sort of snobbery."
Stephen Frears has once again teamed up with Steve Coogan and co-writer Jeff Pope for this quirky but based on a true story of story enthusiast Philippa Langley's crusade to locate the remains of King Richard III, which were eventually found underneath a Leicester car park in 2012.
British actress Sally Hawkins takes on the role of Philippa Langley in the film, with Steve Coogan as her husband John and Harry Lloyd playing a manifestation of Richard III in the guise of an actor Philippa Langley saw playing the role on stage.
Stephen Frears said about the film "The truth is that it's a ridiculous story and, at the same time, it has these rather unexpected resonances." He continued to say "I'd never given [Richard III] a moment's thought. I don't think I'd thought about it for one minute. Then I realised how lazy I'd been. [The Society is] what people in England are like, aren't they? All Philippa ever said was 'don't put them in cardigans'. And they turned out to be possibly right [about Richard]. You make films and you discover the truth."
When talking about the casting of the leading lady in his latest film, Stephen Frears says meeting Sally Hawkins in his kitchen quickly taught him that she was the right woman for the job.
He said: "I can see that she's both very vulnerable and made of steel, so I suppose that's an interesting combination since this film is about someone who's very vulnerable and ends up winning. You need to have both sides of the cake and she can do that — and fall in love with a fish or a ghost or whatever it is. She has that kind of imagination."
The Lost King is in UK cinemas from 7 October 2022.
To watch the films trailer please visit the following link