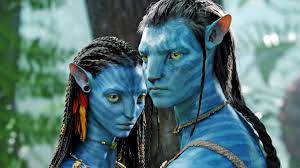 The Re-Release Of Avatar: Box Office Hit - Again
Posted On:

September 28, 2022
There has been a lot of talk amongst the general public and critics alike regarding the sequel to James Cameron's 'Avatar;' saying that by the time the sequel arrives this Christmas, the 2009 original will long have passed and be outdated. On top of this, the plan for three further sequels would be wishful thinking. Disney paid no mind and tested audience appetite by re-releasing the original.
This weekend saw the re-release of Disney's 'Avatar' directed by James Cameron and they squashed all of the naysayers' predictions, shooting to third place in the US box office with a huge $10 million gross, with $21 million in other territories, bringing the total to $31 million. The film, which was significantly remastered, means that James Cameron will probably have another hit on his hands come Christmas with the sequel 'Avatar: The Way Of Water'
It will be interesting to see if the sequel can reach anywhere near the worldwide box office of the original, which stands at $2.8 billion.