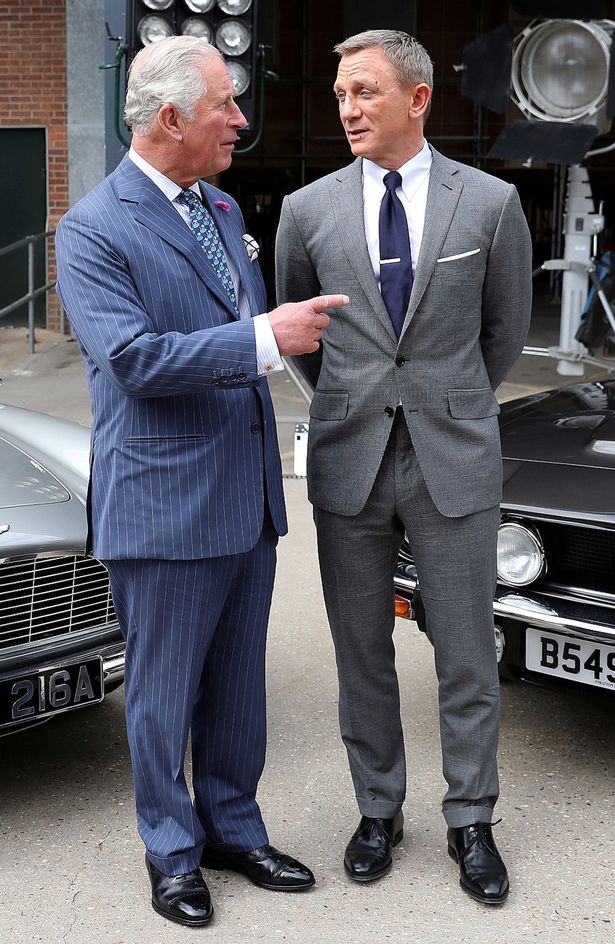 Prince Charles Visits Pinewood Studios.
On arrival, Charles was met by executive producer Barbara Broccoli, chairman of Pinewood Studios Paul Golding and the BFI's chief executive Amanda Nevill and was lucky enough to have a sneak preview of some of the footage shot. Apparently he was very taken by the cars on set, as he spoke with a reporter he said "The Cars are the interesting thing here. Much more interesting than me."
Whilst on set Charles spoke to 16 trainees, some of which came from the British Film Institute (BFI) Film Academy and the London Film School, adding encouragement to all that worked there.
Broccoli said after the royal visit that the royal family and Bond were "two great British traditions". "This is our 25th film in the series. It's almost 60 years making Bond films in Britain – a British tradition, two great British traditions."
Here's looking forward to watching Daniel Craig's 5th movie as 007.