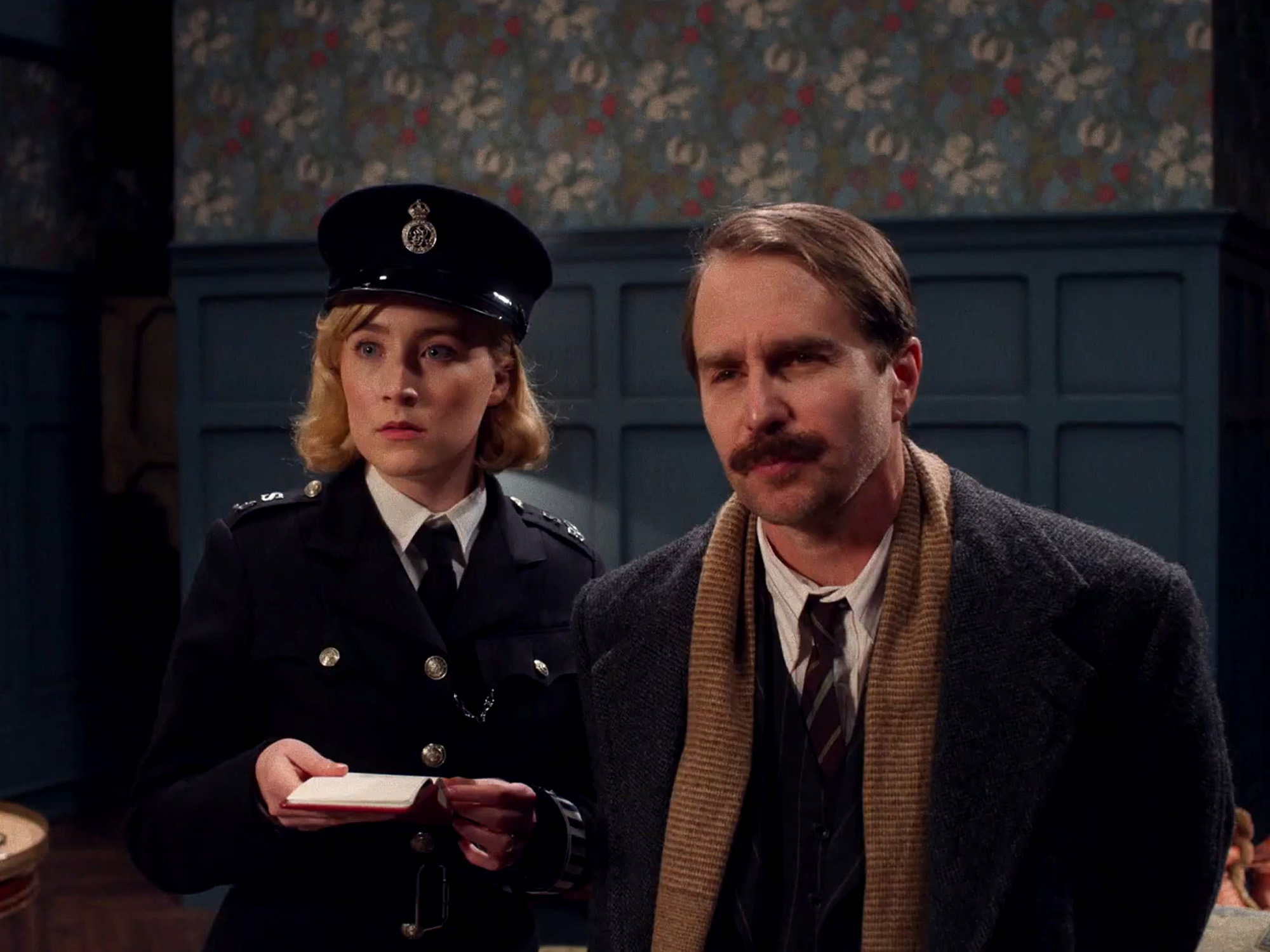 New Mystery Movie 'See How They Run' In UK Cinemas
Posted On:

September 15, 2022
The film is the latest in a recent new wave of star-studded murder mysteries. 'See How They Run' has a fantastic cast with a host of British talent including Saoirse Ronan, Adrien Brody and Sam Rockwell. The film has been appealing to Agatha Christie fans which has left them asking the question if it's based on the great crime novelist's work.
The film is actually an original whodunit script penned by Mark Chappell and its not specifically based on any of Agatha Christie's work, although the play 'The Mousetrap' does play a major part as the film takes place against the backdrop of the shows 100th performance in 1953.
Director Tom George revealed in an interview with Radio Times saying the following "The Christie estate were aware of the film and read the script" he explained. "They weren't directly involved, because it wasn't an adaptation of The Mousetrap itself, or of any of her works". He continued with "And we had to be careful about not infringing on their copyright in terms of what we showed of The Mousetrap" he added. "And of course, in particular, we were very careful about not spoiling the carefully kept reveal that they have in their story.
"But they read the script, and I think they understood that it was coming from a place of affection for the genre and for Christie's works in particular. And I hope they enjoy!"
Within the interview the director also explained that the fans will notice references to Agatha Christie's work saying:"It's a difficult balance to strike in as much as there are certainly moments where we're poking fun at the familiar ways that these plots tend to unfold in a murder mystery," he continued with "But at the same time, we are conscious of never looking down our noses at the genre, because people love murder mysteries – and for good reason! They're brilliant stories to lose yourself in. So, it was important to us to strike that balance between showing an awareness for the tropes of the genre, and the way the stories tend to pan out, but not seeming to criticise it."
Disney released 'See How They Run' which debuted atop the U.K. and Ireland box office with £1.1 million ($1.3 million).
Please see the following link to watch the trailer
https://www.youtube.com/watch?v=Q00qh7Ab6Mk