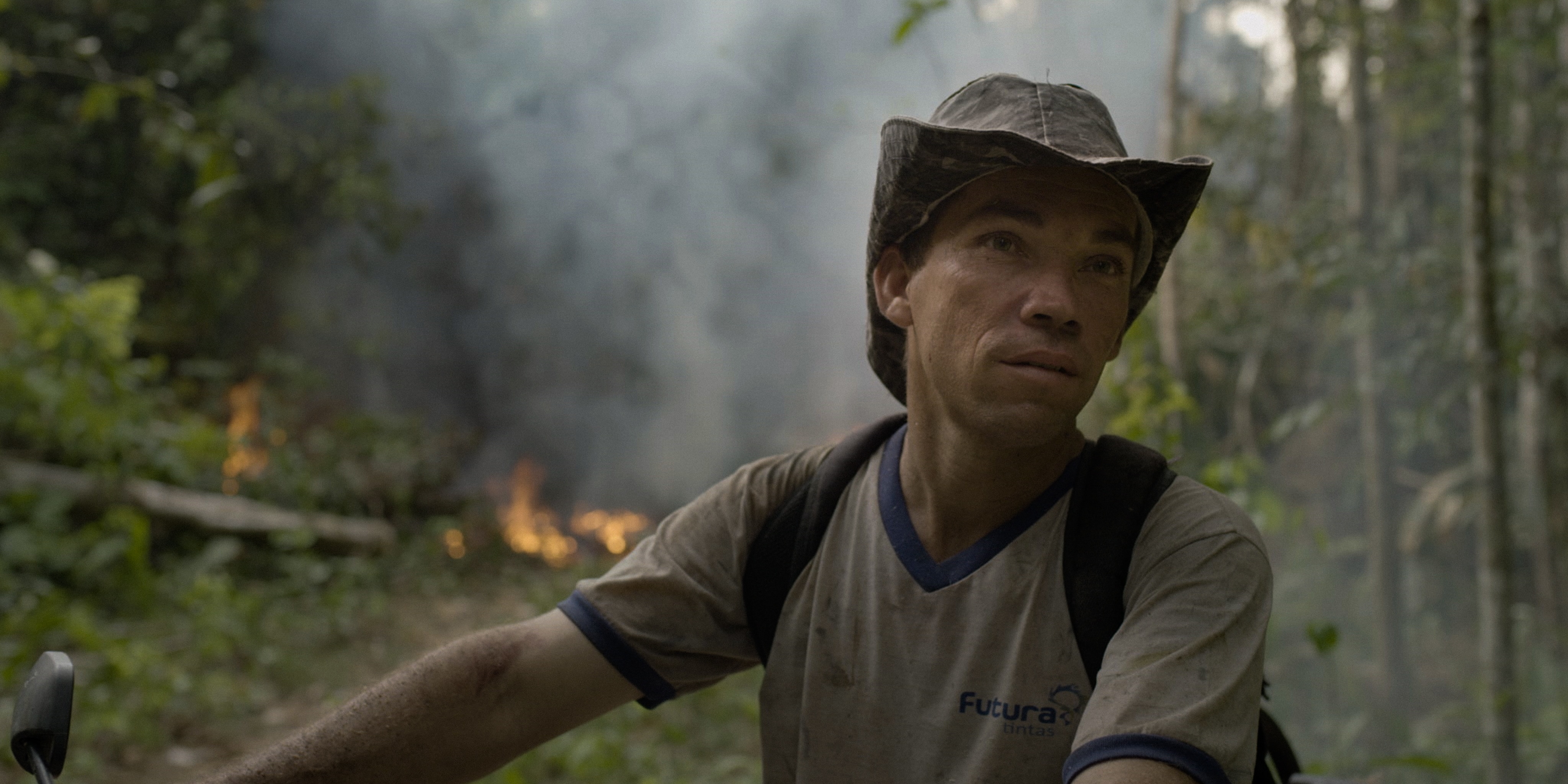 The Territory: A Harrowing Documentary About Fight For Survival In The Amazon
Posted On:

September 15, 2022
The Territory gives an immersive on-the-ground look at the tireless fight of the Indigenous Uru-eu-wau-wau people against the encroaching deforestation brought by farmers and illegal settlers in the Brazilian Amazon. The film takes the audiences deep into the Uru-eu-wau-wau community and provides unprecedented access to the farmers and settlers illegally burning and clearing the protected Indigenous land.
The Territory is partially shot by the Uru-eu-wau-wau people and relies on vérité footage captured over three years as the community risks their lives to set up their own news media team in the hopes of exposing the truth.
The film echoes recent news headlines and captures the aftermath of the killing of one young tribesman who was trying to stop settlers invading his land. Bitate, a young man about the same age, has been chosen to lead his people, but he must also learn diplomatic skills. He takes advice from Brazilian environmental campaigner Neidinha Bandeira, whose own family has been put in danger by her activism. It's also to the film's credit that we also learn something about the farmers' point of view, which they also see as a struggle for survival.
The film is critically acclaimed and also won best documentary at Sundance.
To watch the documentaries trailer please click on the below link
https://www.youtube.com/watch?v=wL9wvdbk7A4