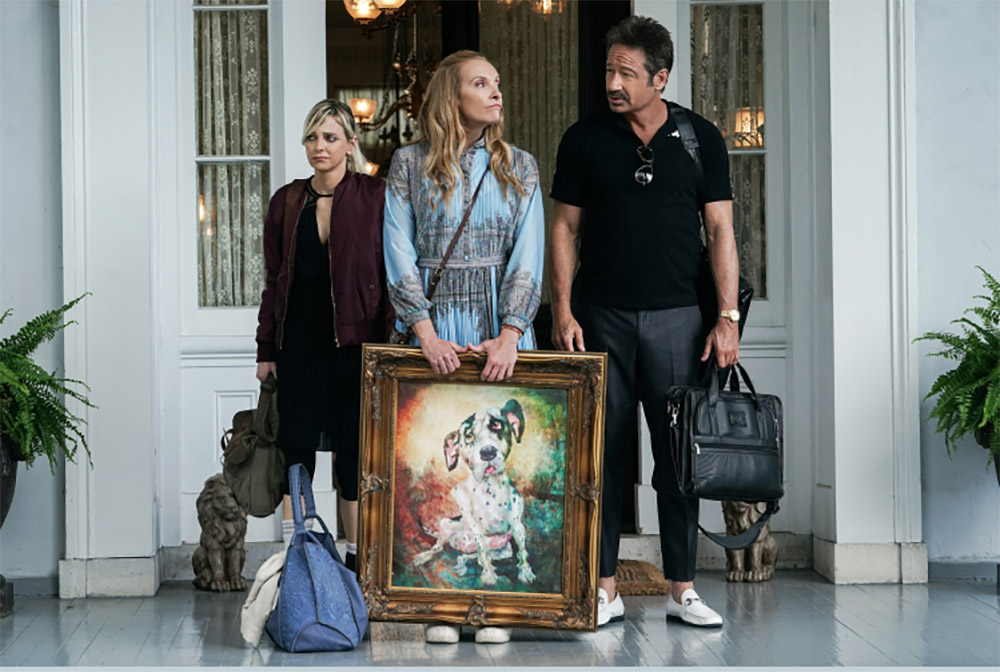 Dark Comedy 'The Estate' Drops It's Trailer
Posted On:

September 13, 2022
The upcoming dark comedy 'The Estate' releases its trailer where it displays some amazing talent. The film sees two down-on-their-luck sisters (Toni Collette and Anna Faris) who attempt to win over their terminally ill and difficult-to-please Aunt (Kathleen Turner) with flowers and compliments in hopes of becoming the beneficiaries of her wealthy estate.
Anna Faris' last film was 2018's 'Overboard,' the story of a maid who pretends to be the wife of a wealthy yacht owner when he loses his memory following a boating accident. 'The Estate ' is both a return to the big screen overall and to the playful comedy genre for which Anna Faris is most well known.
Sarah Jessica Parker is the producer on this alongside Allison Benson, Marc Goldberg, and Sarah Gabriel, and was written and directed by Dean Craig.
'The Estate' will be released in cinemas on Friday the 4th of November 2022
To watch the trailer please click on the following link
https://www.youtube.com/watch?v=psbRvkQ8AlY